Architect urges council not to let anti-tower campaigners 'overshadow' debate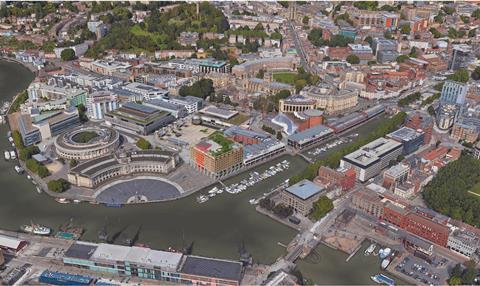 BDP's director in Bristol has made an outspoken call to the council not to let vocal campaigners win a row about building tall in the city.
Yuli Cadney-Toh issued a press statement on the day a consultation closed on the council's Urban Living planning document in which she urged the council to go ahead with its proposals to allow clusters of towers in seven areas around the city.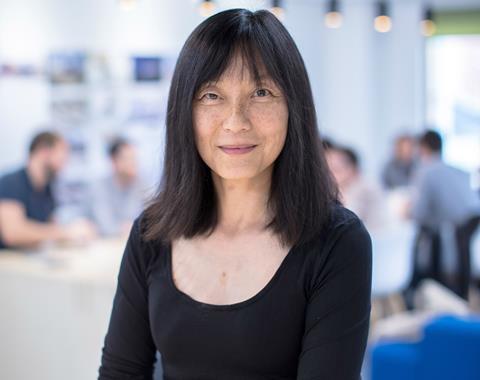 Increasing urban density is the only way to build the 105,000 new homes the region has identified it needs by 2036 without sprawling into surrounding countryside, she argued. Building away from economic centres would increase reliance on transport and place strain on infrastructure and families, she added.
"As campaigners stoke fears about an army of tall buildings overshadowing our attractive, heritage-rich city, there is a risk that they themselves will overshadow the debate," said Cadney-Toh, who grew up in the area and worked for RSHP and Woods Bagot before joining BDP's Bristol studio a year ago.
"Bristol must have a plan which supports development and unites the city in its vision for the future. A joined-up approach to planning, transportation, infrastructure and development will bring investment, jobs and homes.
"Things can, and should, be looking up. Buildings of height offer unparalleled opportunity for sustainability – from energy efficiency and shared community energy provision to transport infrastructure and cutting road traffic."
Her remarks come after the council's Urban Living supplementary planning document, which outlined the areas where tall buildings should be allowed, sparked the creation of a lobby group, Bristol Campaign Against High Rises.
Founder and businessman Matthew Montagu-Pollock said the plans could be "the biggest disaster to hit the city in 20 years".
He said: "The motives for [mayor Marvin] Rees' call to 'build high' are good – more housing – but the method tragically confuses densification (necessary) with high rises. This is likely to reduce a historic city to homogenous modernity."
Planned towers include Chapman Taylor's 26-storey tower on the site of an old ambulance station at Castle Park View and Lyons Sleeman Hoare Architects' 22-storey Redcliffe Tower. Feilden Clegg Bradley's plans for a new 3,500-student campus for Bristol University next to Temple Meads station includes a 26-storey tower.
Cadney-Toh said it was essential to "make bold use" of the city's few remaining large brownfield sites – and that meant "building at height".
"By integrating tall buildings into mixed-density masterplans they will support a vibrant street life, businesses and generous public realm, creating healthy and sustainable communities," she said.
"Increasing the density of development will not only help meet Bristol's commitment to deliver 33,500 new homes but offers opportunities to vastly improve the diversity and prosperity of the city."
She added: "This is not a time to protest, but instead a time for working together. The people and the council must combine their energies, be brave and together shape a vision for the future of our city."