Developer nominated by Allies & Morrison, Wilkinson Eyre and Stanton Williams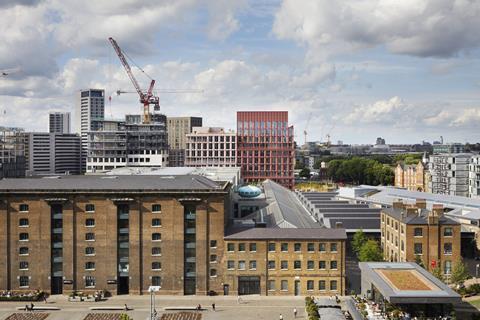 Argent has been declared Client of the Year.
The award was announced at tonight's Stirling Prize ceremony at the Roundhouse in London.
Argent, which was nominated by Allies & Morrison, Wilkinson Eyre and Stanton Williams, beat competition from Hackney council, St David's Hospice Care and Bloomberg – whose building was declared winner of the Stirling Prize minutes later. See the full shortlist here.
The annual award recognises the "key role that a good client plays in the creation of fine architecture".
Julia Barfield, chair of the RIBA Awards Group, who judged the prize with Tom Jarman from Feilden Clegg Bradley Studios, said: "Argent are one of the most respected developers in the UK.
"Committed to delivering long-term change, they have transformed King's Cross and regenerated cities across the country.
"As a client, they work closely and collaboratively with their architects, local stakeholders and communities. The results are an impressive portfolio of thriving, high-quality developments that illustrate their commitment to significant investment in building vibrant, inclusive pieces of city."
She said at the ceremony: "It's nigh-on impossible to make a good building without the vision and ambition of a good client. The stories behind each of the finalists are remarkable."
Argent took the prize for recent projects, most notably its regeneration of King's Cross including R7 by Duggan Morris Architects, Gasholders by Wilkinson Eyre, Gasholder Park by Bell Phillips Architects and Victoria Hall King's Cross by Stanton Williams.
The judges said the firm had delivered some of the country's most impressive mixed-use developments since 1981, including residential, educational and cultural projects which had been key to the regeneration of many UK cities – in particular Brindleyplace in Birmingham and St Peter's Square and Manchester's Northern Quarter.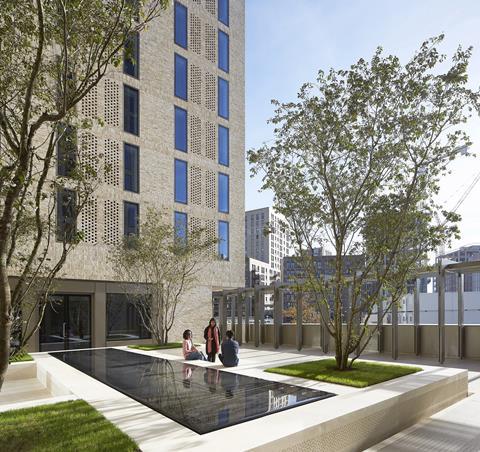 Citation
Stanton Williams nomination summary: "What Argent, with the King's Cross Central Limited Partnership, has managed to achieve is something special – the creation of a real piece of urbanism that is greater than the sum of its parts.
"Argent's long-term view and commitment to governance has given King's Cross an over-arching identity and vibrancy that is not easy to achieve in major new-build developments.
"The enthusiasm with which the local community has adopted these spaces is testament to successful city making."