Profession gives mixed reaction to announcements by May and Javid
Architects have questioned how the government's announcements on housing and planning will actually deliver the homes the country needs.
In a pair of speeches yesterday prime minister Theresa May pledged to tackle the housing crisis and housing secretary Sajid Javid unveiled a new draft National Planning Policy Framework.
May said she had "taken personal charge of meeting the housing challenge, leading a taskforce that brings together ministers and officials from every corner of Whitehall to attack the crisis on every front".
She pledged £44bn to support the housing market and an additional £1.5bn into the Home Building Fund, "helping smaller developers deliver homes that don't attract finance from the private sector".
They would increase minimum densities around transport hubs and in city centres and support conversions of empty spaces over shops and upward extensions. It would also be easier for neglected and abandoned commercial sites to be turned into housing.
And she said they had given Homes England a beefed-up role in the process of site assembly, bringing together patches of land to create a coherent site suitable for development.
Javid pledged to tackle viability assessments which he said developers use to wriggle out of their affordable housing commitments.
And government would remove the planning powers of councils that don't build enough homes under new standardised targets that will be set.
Conversely, local authorities will have the power to make planning permission harder to achieve for developers guilty of landbanking in the past.
Javid also pledged that the right infrastructure would be in place to support new housing developments.
The profession reacts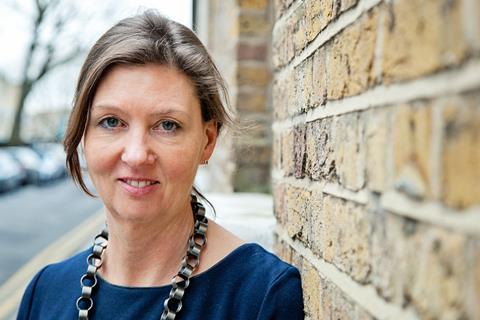 Julia Park, head of housing research, Levitt Bernstein and BD columnist:
As ever, bits of this are sensible but much of it is misguided. Javid's threat to local authorities that he'll be, 'breathing down your neck day and night to make sure you are actually delivering on these numbers', must be particularly galling for all the councils who are keen to build themselves if only they were able to borrow enough to get started.
The best way to get planning permission quickly and turn Nimbys into Yimbys is not to undermine local democracy by taking the decision out of the hands of local planners, but to work with communities and build better housing. The idea doesn't even add up; last year, nine out of 10 planning applications were approved and the number of homes given permission was almost twice the number built.
Let's hope they think through the idea of an automatic right for homeowners to extend upwards a bit more carefully too. Imagine a typical spec-built housing development with random top-boxes dotted all over the place – hasn't the free pass to convert offices to residential taught them anything?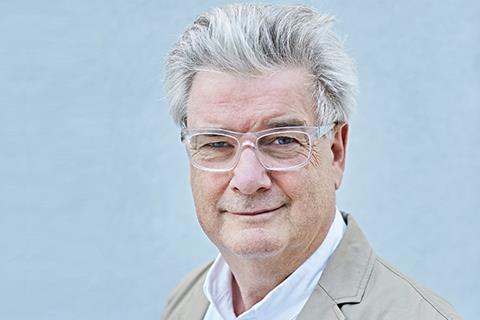 RIBA president Ben Derbyshire:
While there is much to welcome in these proposals, the stark truth remains that the housing crisis will not be solved without major direct investment by the government and local authorities in housing and infrastructure.
We are pleased the government have listened to the RIBA and others about the importance of good design in new housing. The NPPF makes numerous positive suggestions that will support the ambitions of architects and developers to build more high-quality, sustainable and affordable new homes.
The proposals to change the rules on viability and developer contributions should provide greater certainty for developers and communities and lead to more transparent relations between those looking to build new houses and those who already live in the area. This is something the RIBA and others have long been calling for and we hope the proposals will be welcomed by the whole sector.
The problems caused by developers who overbid for land and then use commercial confidentiality to avoid building affordable housing or providing the necessary infrastructure is a source of huge delay and destroys the trust that is vital to securing community support for new housing.
The prime minister was right to recognise the critical importance of turning planning permissions into new homes. Urgent action must be taken on delays in the planning system such as the overuse of planning preconditions which hinder development cause design quality to suffer.
Robert Sakula, director of Ash Sakula:
Theresa May says: 'I expect developers to do their duty to Britain and build the homes our country needs.' Well they won't, will they? In any case, emphasis on house builders, creating more unsustainable sprawl, is the wrong way to go.
The government should motivate small operators by providing easier access to funding and to small pockets of land within cities and towns, encouraging mixed communities, sustainable transport and neighbourly communities.
His co-director Cany Ash added: "On top of the transport issues of the unsustainable sprawl, is the loss of mixity if housebuilders move swiftly – as the social fabric is being segregated along the brand lines."
Chris Darling, managing director Darling Associates:
In respect of increasing housing supply, considered initiatives have been thin on the ground. So Sajid Javid's new proposals are exciting and certainly with merit.
Roof extensions and airspace schemes can create excellent places to live – enjoying light, openness and views. Necessary setbacks to preserve rights of light and avoid top heavy appearance can, in fact, provide attractive terraces and roof gardens.
However this, in truth, will only generate a limited number of new units – inserting access, stairs and lifts through lower stories, and also car parking and servicing issues will constrain schemes. Rights of light and impact on heritage assets and conservation areas will also inhibit.
Of probably greater interest is the aspiration to develop under-used brownfield land.
Hank Dittmar, principal, Hank Dittmar Associates and BD columnist
Prime ministerial attention to housing and planning is a good sign, with government recognising the need to get builders to deliver on allocated and approved projects. The requirement for a set percentage of small sites (20%) in local plans is welcome, as is the idea of moving viability assessment to the plan-making stage and the increased flexibility for adding on to existing houses with new units.
But the government still doesn't provide for councils to borrow to build social housing nor do they enable local authorities and development corporations to acquire land for garden towns or housing at existing use value plus a small premium, making this yet another halfway measure.
Robin Nicholson of Cullinan Studio:
Comprehensive tour d'horizon of the housing questions but no mention of land value capture or how our local authorities can use their new powers/obligations given the cuts they continue to suffer.
There seem to be two problems:
1. The unconscionable austerity cuts to LAs have decimated planning departments while government has dumped more responsibilities on them without the funding. So how do planners find the actual and political space to make plans? Instead they have no option but to react to developers and lawyers.
2. Cameron abolished regional planning and then sets up NIC – infrastructure – to do transport. Where is the coordination? Every new settlement must have a station whereas most of proposals don't.
Richard Gatti, director of Gatti Routh Rhodes Architects:
The new NPPF places a greater emphasis on the pre-application process (section 4). As pre-application advice is given 'without prejudice' it doesn't carry any weight in the determination of the actual decision, and so its value varies from case to case. While I appreciate that councils uses the pre-app process as a way of generating much-needed funds, I would have rather seen planning departments properly funded – either directly or through greater planning fees.
Architects and planners often end up in adversarial relationships, but I'd hope we'd both recognise that making good cities, towns and villages requires both good planning and good architecture. As such, planning departments need to be adequately resourced in order to ensure the decision-making process is made in a way that 'enables better coordination between public and private resources and improved outcomes for the community'.
The NPPF also introduces a minimum figure for the provision of affordable home ownership at 10% (paragraph 65), which should be considered as a part of the overall provision of affordable housing for a site (I note that there are no minimum figures for the provision of other forms of affordable housing). This seems to be a doubling down of the 'starter homes' proposal which never really got off the ground as many local authorities refused to accept it – in part because the instant they are sold, one unit of social housing is removed from the housing stock.
New policies which describe making the best use of existing land, in particular the air rights above existing premises, especially for housing (paragraph 118) chimes with my experience of running an emerging practice in London. It doesn't, however, feel as if anything has substantially changed: if I could demonstrate good design quality, that it was consistent with the neighbourhood and maintain safe access and egress – I'd hope to get planning under the current regime, particularly in London with the current emphasis on small sites. I'd hope these new rights were used by local authorities and RSLs to extend affordable housing upwards, but more cynically I wonder if they will be used to 'stage' developments – perhaps allowing a greater height in planning than had originally been envisaged, or enabling developers to circumvent their affordable housing contributions.
Ben Bolgar, senior director at the Prince's Foundation for Building Community:
The sentiment expressed about 'social mobility' by the prime minister was well made but that tends to work best in real mixed-use communities and not standard housing estates that are currently being delivered all over the country by the volume house builders.
Strengthening powers to ensure adequate housing numbers are delivered might inadvertently just speed up the standard volume housing model rather than increasing the supply of genuine mixed-use communities. Until the way land is typically bought by the highest cash price up front, by the developer who builds the cheapest product, not much will change in terms of quality or mixed use communities. Perhaps the new viability assessment should also include realistic build costs and specifications that will ensure the right quality of places will actually get built.
James Hall, planning partner at Barton Willmore:
The draft revision of the National Planning Policy Framework is well intentioned and encouraging in providing further means to facilitate housing delivery within a plan-led system, reinforcing the still unmet target to build 300,000 homes a year. We need to maximise the use of land in this country, building at greater densities, where sensible, and making it easier for land to be reallocated where there is no chance of development happening and it is important to see the Government recognising this.
Stronger penalties for authorities who do not have an adopted Local Plan or proven housing land supply in place are necessary to ensure that we deliver properly planned development, address undersupply and support economic growth across the country – but it will be a big ask for councils to review a Local Plan every five years. If it can be achieved, it will give many councils with adopted plans the impetus to deliver more quickly on major, allocated sites. But although small sites should be considered as part of the mix, the requirement for 20 per cent of sites to be below 0.5 hectares is worrying. It is highly unlikely that all these small sites can be allocated and then delivered, and that could erode confidence in the Local Plan meeting housing need. The standardised approach to setting a housing target is still a concern given the variety of demographics across different authorities, especially in the north. We hope when this is reviewed, it is directly linked to job creation.
The revised NPPF goes some way to giving greater clarity to those investing in housing by confirming required contributions, including setting a minimum level of affordable housing at 10 per cent. However viability is a complex issue and cannot be glossed over in the process.
This certainly has the potential to make it easier for the industry to deliver greater housing numbers, not just planning permissions, but we'd like to see greater clarification on the criteria for green belt release and how measures such as judgements on a track-record of delivery will be assessed fairly, to ensure that these do not become a blockage to building the homes that the country needs.
Extract from Theresa May's speech
We simply have to build more homes – especially in the places where unaffordability is greatest.
Doing so requires action on many fronts, and at the very heart of the matter is the planning process. Planning professionals may not be as visible as the bricklayers and carpenters and roofers. But we cannot build the homes we need without them.
Because if there's one thing I learned from my time working on housing at Merton Council, it's that good planning is all about detail. It's very easy for a politician to stand up and say he or she will build however many homes in however many years. But it's an empty promise if they don't also address the hundreds of smaller issues that underpin it.