Emphasis on retaining architects and design review applauded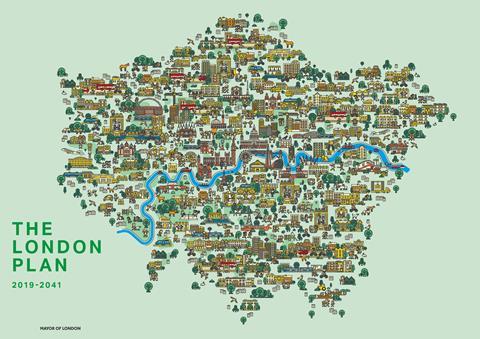 Architects have welcomed the new draft London Plan and its focus on improving the quality of new developments through the retention of architects and early design review.
They also applauded the mayor's ambition to meet housing targets by increasing density around transport hubs and town centres.
Russell Curtis, founder of RCKa and a mayoral design adviser, hailed the plan's commitment to maintaining design quality throughout the development process as "great" news.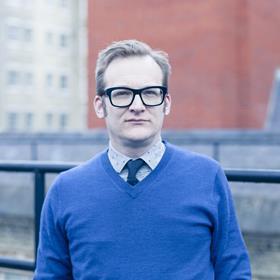 He singled out for praise paragraph 3.2.12: "It is generally beneficial to the design quality of a completed development if the architectural design team is involved in the development from start to finish. Consideration should be given to securing the design team's ongoing involvement as a condition of planning permission, or as a design reviewer where this is not possible".
He also highlighted policy D2 which states that local planning authorities can insist on the concept architect being retained to deliver a consented scheme.
In a rebuff to Andrew Boff, Conservative housing spokesman on the GLA who said Khan had "declared war on the suburbs", Curtis tweeted: "I live in Outer London, and consider the London Plan to be the beginning of a renaissance rather than a declaration of war."
Phil Coffey, founder of Coffey Architects, winner of BD's Young Architect of the Year in 2012, said: "There's a lot of great stuff in here. The change in tone from emphasising minimising impact to optimising density is a really positive move toward tackling London's housing crisis."
He praised the Mayor's design advocates, who include Alison Brooks, David Adjaye, Sunand Prasad and Sadie Morgan, for their "sterling work getting such an emphasis on design quality into policy".
He added: "The emphasis on streets is very interesting. Some boroughs' blanket requirements for buildings over 30m to offer significant 'public realm' inside their own red line can undermine a robust street pattern, bleeding it out into amorphous spaces of dubious public value.
"The old density matrix made it look like a smaller site served by existing streets would have way higher density than a masterplanned area with streets inside its redline, but that's not how it would be perceived. The emphasis on streets and the removal of this overly simplistic metric should be able to unlock a lot of capacity while maintaining the urban grain."
He also praised "pleasing little nuggets" like free drinking water in public spaces.
Barbara Weiss, architect and founder of the Skyline Campaign, said City Hall had taken on board her submission that the problem with the current London Plan was not that its policies were wrong but that they were hard to enforce.
"The big problem has always been that there were so many loopholes it meant almost anything could be built," she said.
The new emphasis on design review and analysis before proposals get to planning shows the mayor has embraced the ambition of improving design quality, she said.
"There's great attention given to how these buildings which we need will sit into London and not destroy the quality London is known for. That's a huge step in the right direction."
The fact that the mayor was not abandoning tall buildings was fine, she said, because of his demand that new buildings make a positive contribution rather than merely not causing harm, the existing standard.
"There's a feeling that the new London Plan isn't just giving the green light to developers to build anything," she said.
"The mayor's office get that what's going up now is horrendous and they don't want more of the same. I think there have been lessons learnt in the last few years. All you need do is look at Nine Elms or Greenwich to know that it's not sustainable for a city like London."
She also welcomed the focus on developing infill sites which she predicted would create opportunities for smaller architects and more thoughtful housebuilders.
The mayor said he will publish design principles for small housing developments across London as part of his review of GLA design guidance, for boroughs to draw on and supplement when preparing design codes.
"It's going to deliver a completely different quality of building," said Weiss.
Charlie Whitaker, associate director at 3DReid, described it as an "exciting London Plan".
He praised it for retaining the core opportunity areas and adding a new focus on sustainable development – at a range of scales – near transport hubs in outer boroughs.
"There is potential to improve the lives of Londoners with better housing, better access to the green belt, and reduced car dependency. The emphasis on air quality improvements is also encouraging," he said.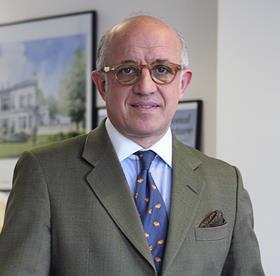 Alireza Sagharchi, principal of Stanhope Gate Architecture, said: "The change in density rules and poly-centric approach can be conducive to tried-and-tested good urban design, as in any traditional city.
"The plan will only make sense if it's joined up with good architecture and community engagement. It should be about building on and expanding existing urban fabric and communities through organic growth, not just creating new estates.
"The support for tall buildings where they are in the 'right places and to high design and safety standards' has proven to be misguided in practice, rejected by communities and not resulted in good urban design or architecture. Mid-rise high-density is the way to go."
Ian Blake of Morse Webb Architects said on Twitter: "Could be some interesting residential solutions that emerge from unrestricted density."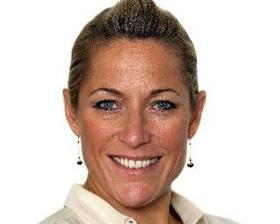 Julie Hirigoyen, chief executive at the UK Green Building Council (UKGBC), said it was good to see the plan recognise the importance of monitoring the operational energy of new developments, something she described as a crucial step in ensuring buildings perform as they were designed to.
"The plan also succeeds in putting a spotlight on how city planning affects the health and wellbeing of Londoners. City regions across the UK would do well to follow London's holistic approach to setting standards, specifying principles and prioritising clean growth," she said.
RIBA's response
RIBA president Ben Derbyshire said: "Me and my team at the RIBA look forward to working with the mayor of London and his design advocates to deliver a better and more sustainable London.
"The UK's housing crisis is at its worst in the capital, so I am pleased to see the mayor of London taking the issue of affordability seriously in the new London Plan. Architects have a vital role in helping to achieve his targets and ensuring new homes are well designed and will stand the test of time.
"We particularly welcome plans for a rapid densification across London, including the sparsely populated outer suburbs, providing much needed clarity for developers, housing associations and London boroughs. Where there is existing or planned public transport infrastructure, we should be building more new homes. We are delighted to note the provision of design continuity in the development process.
"While the RIBA welcomes the new London Plan, we remain concerned about the lack of opportunity for joined-up planning that exists elsewhere in the country. The RIBA continues to call for devolution deals for other local authorities on housing and planning, to empower all our city leaders to get building with the same determination as the mayor of London."