But optimism has slumped among large practices according to latest Future Trends survey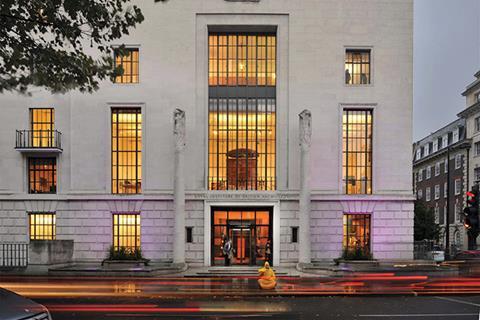 RIBA's Future Trends monthly survey of how architects feel about future work prospects has ticked up for the third month running after hitting a post-Brexit referendum low in November.
But optimism among large practices has collapsed.
The February survey revealed overall confidence levels at +17, up five points on January and 18 points on November's -1. Regionally, confidence in London inched into positive territory with a balance figure of +1, an increase on January of 15 points. The most optimistic region was the north of England which stood at +32, with Northern Ireland the most pessimistic with a balance figure of 0.
But these improvements mask wide variations by practice size. Confidence among large firms slumped to 0 from last month's +14. By contrast small practices saw confidence rise from January's +11 to +18.
The split in optimsim by practice size was reflected in how firms felt about increasing staffing numbers in the medium term. The balance figure for large practices dropped by 29 points in January to 0 with medium-sized practices the most optimistic with an increase of 4 points to +13.
Private housing remained the strongest sector at + 21, up from +13 in January and the commercial sector also saw a bounce to +7, up from last month's +1. Community work remained in the doldrums with a balance figure of -4 although confidence in public sector future work prospects moved into positive territory to +2 from January's -4.
Adrian Dobson, RIBA's executive director for members, put the drop in confidence among large firms down to Brexit.
He said: "Larger practices and those based in London and Northern Ireland remain pessimistic about their future workloads. This is most likely due to the uncertainty surrounding the Brexit negotiations and also perhaps the current lack of a sitting government in Northern Ireland."
He added that several practices had said growth in the build-to-rent market was 'paramount' to the current and future workloads.