Architecture practices dominate annual survey of good employers
Architecture practices are among the best employers in the construction industry, according to a new survey.
Nearly 40% of the firms in the top 50 of the Good Employer Guide, published by BD's sister title Building, are architects.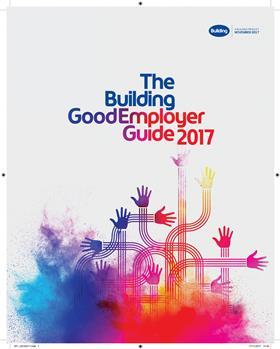 Housing specialist Assael reclaimed the top spot which it last held in 2015.
Architype - last year's winner - and JTP made the top five, along with consultant Alinea and engineer Max Fordham.
The judges were impressed by the terms of Assael's parental leave terms, personal training allowance, flexible working arrangements and the way it monitors workloads weekly. These and other measures have brought staff turnover down from 15% to 4%.
Architype mentioned something that may soon become more urgent – it has confirmed personally to the nationals of other EU countries working at its business that it will help them retain residency status in the UK if required.
The top 50 contains 19 architecture practices, with other high-flyers including Levitt Bernstein, Nicholas Hare, HTA Design, Pollard Thomas Edwards and bptw.
There are also 16 consultants, seven contractors, six engineers and two housebuilders.
The rankings were based on quantitative and qualitative data including anonymous staff surveys.
David Miller, HKS, HLM, Scott Brownrigg, EPR, Whittam Cox, LSI, MSMR, ECD, P+HS and Pozzoni Architecture round off the top 50.
Full details on the Building website.