Brent is latest local authority to act to protect office space
Brent has become the latest London council to clamp down on the office-to-resi free-for-all.
The north London borough has issued an Article 4 direction meaning that developers will need to apply for planning permission to convert office and light industrial space into homes.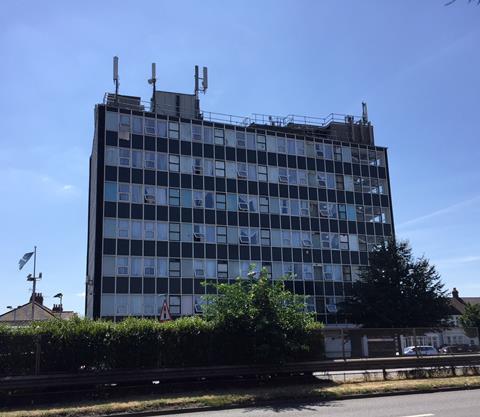 The move is a response to permitted development rights which the government introduced in 2013.
Permitted development allows developers to bypass the full planning system for certain projects such as converting office space into homes.
Ministers said it would help tackle the housing crisis but local authorities became concerned by the loss of other classes of property including affordable workspace.
It also led to poor quality conversions, as BD's housing columnist and Levitt Bernstein head of research, Julia Park, has shown in east London (pictured).
Shama Tatler, Brent council's cabinet member for regeneration, highways and planning, said the council had been concerned that developers could convert properties in a "piecemeal way" that didn't consider the quality or design of the property, or the loss of employment space.
She said: "As every planning application is considered on its merits, by making developers apply for planning permission, it won't stop the new homes that we need from being built, but it will allow us to ensure that the new homes meet our standards, that local issues are taken into account, that local people are properly consulted and that we ensure suitable levels of affordable accommodation are secured in each scheme.
"By going the planning route, we also have the opportunity to weigh up the economic benefits and disadvantages of each scheme to see if the loss of local employment space is acceptable and what the wider benefits might be for Brent residents."
Other London boroughs have already taken steps to address permitted development.
Last year Lambeth restricted office-to-residential conversions using Article 4, in order to protect workspace in key parts of the borough and to make ensure housing schemes were up to standard.
Hackney issued an Article 4 direction to protect the borough's launderettes and warehouses, while both Southwark and Wandsworth have used the measure to protect pubs.
Westminster issued an Article 4 direction to prevent its high streets from being overrun by non-retail businesses such as estate agents.