AL_A chief says profession ought to move into some of the space occupied by developers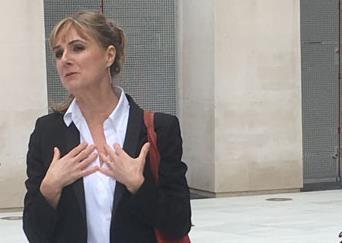 Amanda Levete has spoken of her belief that architects should take a more proactive role in the development process, identifying their own sites and writing their own briefs.
The architect, who won the Stirling Prize in 1999 for the Lords Media Centre, designed by her then practice Future Systems, said the profession needed to be less reactive and more self-starting.
Levete was speaking on a BBC Radio 4 interview programme in which she and filmmaker Asif Kapadia discussed their approaches to work and art.
The AL_A founder, whose V&A Exhibition Road Quarter is this year's RIBA joint Best London Building, along with Ian Ritchie Architects' Susie Sainsbury Theatre and Angela Burgess Recital Hall at the Royal Academy of Music, said she believed architects needed to move into the space currently occupied by developers.
"We should be more entrepreneurial and stop being so reactive, because there is a lot of money out there if you can find access to it," she said.
"Can we not identify the unmet need? Can't we find the site? Can't we put together the money to do the project and write our own brief?
"If I can find some space and time I would like to do that."
However Levete also observed that architects needed something to react to in order to function.
"We are at our worst as architects when we have a greenfield site," she said. "Far from being liberating it would actually hinder our thinking, because there would be nothing to push against. For me, that resistance is totally key."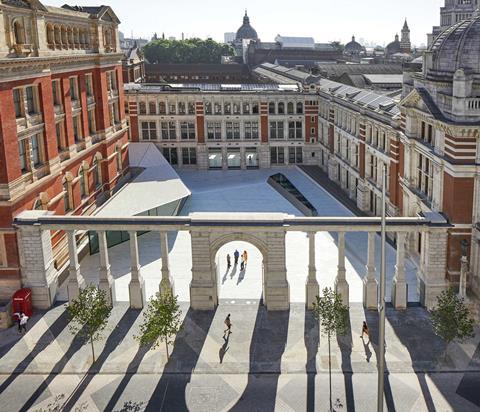 Elsewhere in the interview Levete spoke of her mixed emotions towards competitions and the funding apportioned to shortlisted practices.
"The demands that are made of us for the money that is offered are kind of borderline abusive," she said. "It's absurd. But it's the way you get work.
"In a way competitions are very energising because it's a totally artificial context and you have to work very intensely for a very short space of time, and you put a huge emotional investment [in].
"When you don't win the sense of defeat is huge. And you have to pick yourself up and find a way of rescuing success from defeat, which we're quite good at doing because each time you do a competition you rememeber that and it adds to your repertoire and you remember it and then parts of that will inform the next project.
"The irony is that the more known as an architect you are, the more competitions you are invited to do and maybe in our case the more competitions that we fail to win."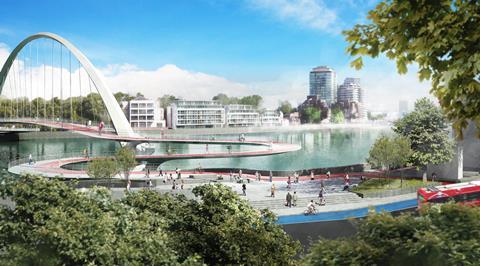 The format of the Only Artists programme puts two different subjects in conversation in each episode, essentially amounting to a presenter-less interview.
Asked by Kapadia if she considered herself an artist, Levete responded emphatically that she did not.
"No, absolutely not. I'm an architect, not an artist," she said. "But I think there is an art to architecture. For me it's how do we make the experience of being inside the space we've designed something transformative that touches people? That is the art of architecture."
Kapadia won an Academy Award in 2016 for his documentary Amy, about singer Amy Winehouse. But he conceded that some of his own films had not turned out as well as he had hoped they would and asked Levete if she had ever had a "heroic failure".
Levete accepted that buildings sometimes failed, but did not think she had been associated with a "complete failure".
"Some of the competitions that we do, I look at what's won and think 'no, they're right, we shouldn't have won'," she said.
"But there are others that I know we should have won, but we didn't. So maybe our greatest failures are there in the unbuilt sphere."
A consortium led by AL_A is one of four teams currently shortlisted in a project to "rethink" the Eiffel Tower's settting in Paris.