Lithuanian project due to complete in 2022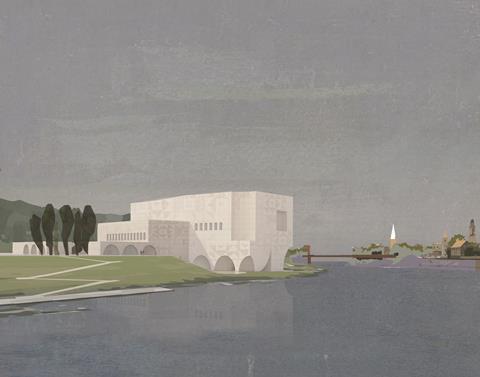 Adam Khan and Feilden Clegg Bradley Studios have made it to the shortlist to design a €30m concert hall in the Lithuanian city of Kaunas.
Three finalists were picked from 117 entries hailing from 36 countries in an anonymous design competition run by Malcolm Reading Consultants. The jury included Daniel Rosbottom from DRDH Architects and Ingela Larsson from Henning Larsen Architects.
The other shortlisted team is led by Lithuanian architect UAB Paleko Archstudija.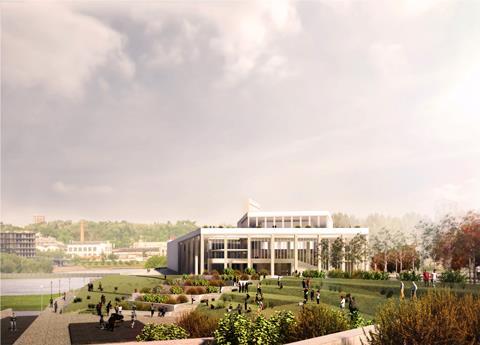 The three will now enter into a "negotiated procedure without publication of a contract notice" with the city council. All three finalists receive an honorarium of €25,000.
The brief is for a 1,500-seat concert hall of exceptional acoustic quality, since the city currently lacks a venue for world-class performers.
The 11,750sq m centre, to be built on an undeveloped site beside the River Nemunas, must also contain a second, smaller hall, conference facilities plus office space, a restaurant and car parking.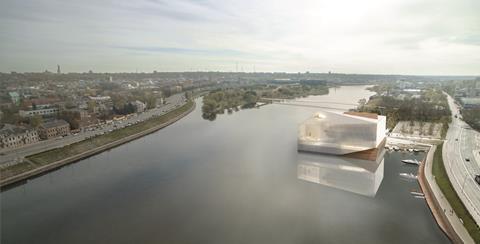 Kaunas is known for its modernist architectural heritage – something which is on track to be recognised by Unesco – so the architectural quality and contribution to the cityscape were the essential criteria used to judge the entries.
The hall will be named the Kaunas M.K. Čiurlionis Concert Centre after the Lithuanian composer, painter and writer Mikalojus Konstantinas Čiurlionis who had a significant influence on the nation's contemporary culture.
It is due to open by 2022, when Kaunas will be European Capital of Culture.
Six practices given honourable mentions
Mark Foster Gage Architects (US)
Ja Architecture Studio (Canada)
William Olmsted Antozzi Office of Architecture, TARI Architects and Derek Pirozzi Design Workshop (US)
Ateliers O-S Architectes (France)
RARE architecture (UK)
Studija Heima, MB and Vaidas Saveikis (Lithuania)