French engineering firm had been looking for a partner in Asia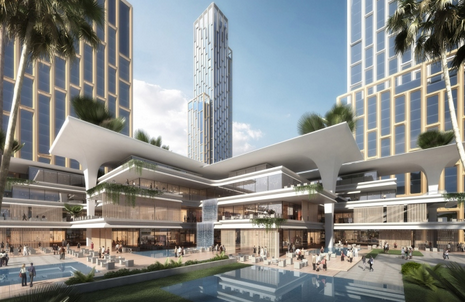 10 Design has been bought by Egis, the French engineering consultancy.
It has taken a majority stake in the Hong Kong-based architect which was founded by former RMJM staffers.
10 Design's leadership is to remain in place.
In a joint statement, the two companies said the "complementary geographic footprints and design skills of each firm provide an incredible platform for multi-skill collaboration".
Egis said it approached 10 Design with a view to it becoming a strategic partner in Asia, and further opportunities were subsequently thrashed out between the two businesses.
The move is likely to give the WA100 practice a boost up the rankings. It was placed 91 last year.
The architect has worked on a number of projects in China, including Zhuhai Huafa Plaza (pictured) in the city of Zhuhai, as well as schemes in the Middle East, including the Jefaira Seafront masterplan in Egypt.
It was established by senior architects who left RMJM's troubled Asian office, including Adrian Boot, Gordon Affleck, Scott Findley and Barry Shapiro.
The architect's managing partner David Pringle said the tie-up with Egis would enable it to fulfil its goal of working in Europe.
Egis, which employs nearly 14,000 worldwide, posted turnover of €1.02bn (£906m) in 2016, up 9.3% year-on-year, while EBITDA rose to €73.1m (£65m) last year, up from €68.5m (£61m) in 2015.