Devon holiday home is final house in series commissioned by Alain de Botton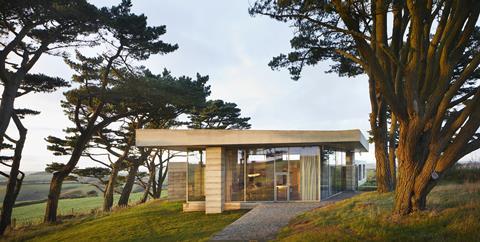 Peter Zumthor's first permanent building in the UK is nearing completion.
The Swiss architect's Secular Retreat holiday home in Devon will be finished before the end of the year, client Living Architecture said.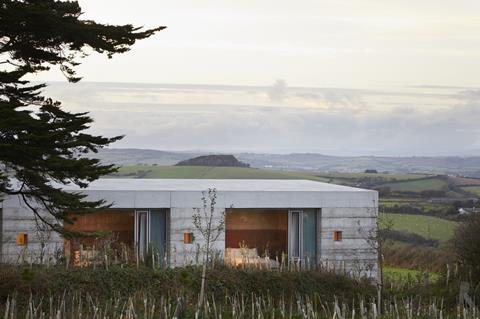 The hilltop house above the hamlet of Chivelstone is the seventh commission from the firm set up by philosopher Alain de Botton who wrote The Architecture of Happiness. It was designed with Mole Architects. It is also its final house - and reportedly the most expensive, although the budget has not been disclosed.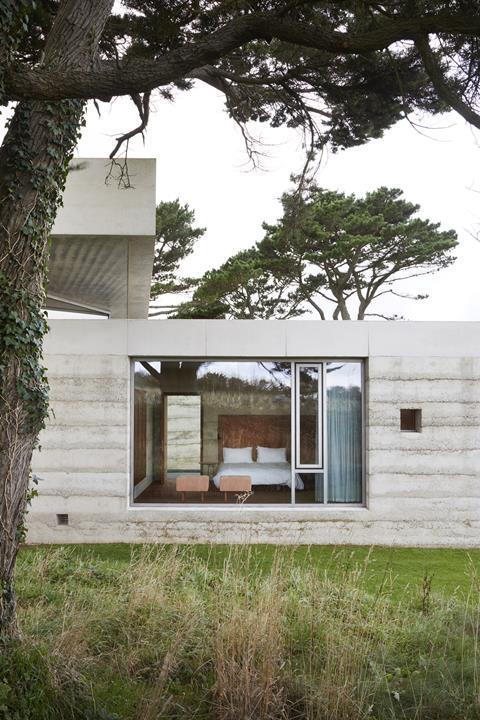 Others in the series include FAT's A House for Essex, David Kohn's A Room for London and MVRDV's Balancing Barn in Suffolk.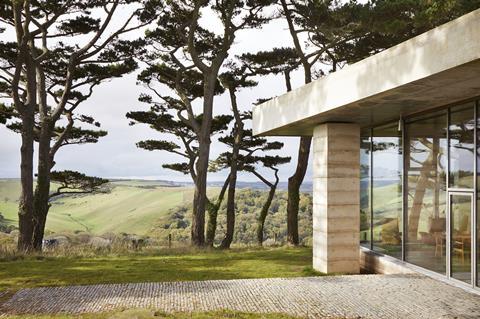 Made from hand-rammed concrete inside and out, it is built on the site of a ruined post-war timber house. Links to the original site remain, with a small hexagonal-shaped walled area made from layers of concrete block and the now-20m tall protective shield of monterey pine trees.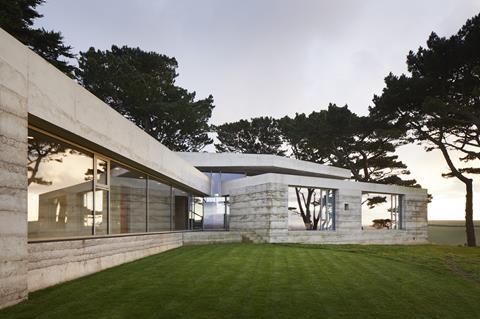 Sleeping up to 10 people in five bedrooms, it is formed of two separate bedroom wings leading from a central open-plan living space. Windows frame views over the surrounding countryside.
Zumthor said: "It has become rare to be able to sit in a house and look out at a beautiful landscape where no trace of another building interrupts the lines of the rolling hills. Quietness, contemplation, pure luxury. I could not resist to try to create this house."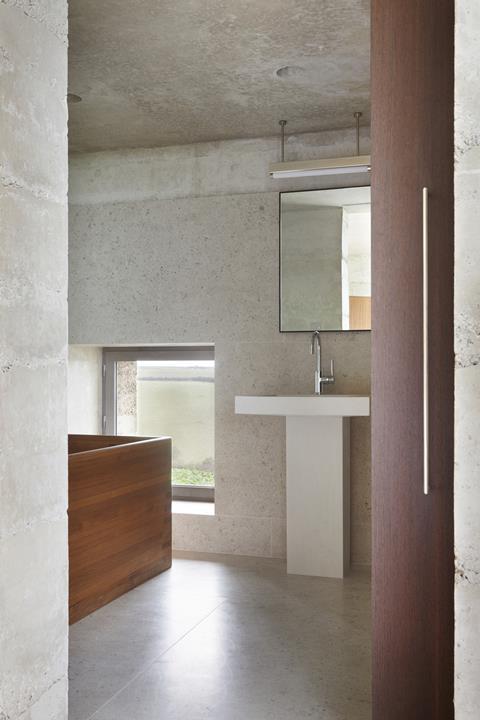 A Living Architecture spokesman said: "Throughout, the carefully crafted joinery of doors, inset shelves, wardrobes and kitchen furniture, all made from apple and cherry woods, bring a warmth and depth of contrast to the handmade concrete walls. With sofas, chairs, tables and lights all designed by Zumthor, Secular Retreat is the realisation of his long-held vision for this Devon hillside."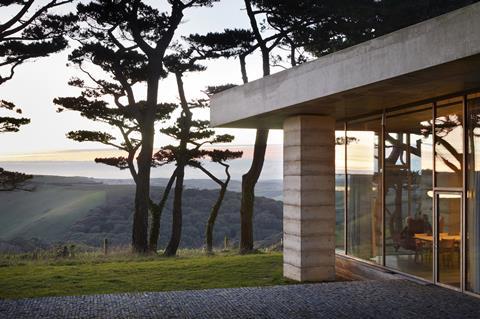 Zumthor's first building in the UK was the 2011 Serpentine Pavilion.