Inflatable venue is second annual Antepavilion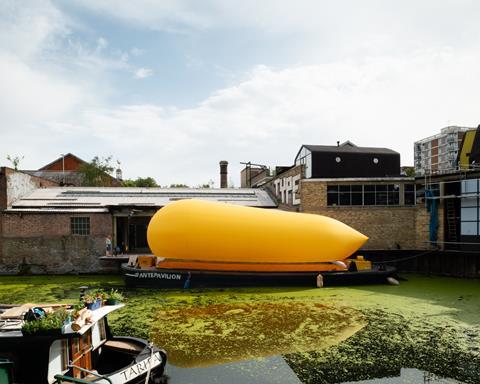 An inflatable floating theatre designed by two emerging architects sets sail this week on London's canals.
Called AirDraft, it was designed by Benedetta Rogers, an architect and co-founder of London-based practice Rost, and Thomas Randall-Page, an architectural designer and teacher at Oxford Brookes university and the Architectural Association in London.
AirDraft is the second of the annual Antepavilion series of experimental architectural structures to be built at Hoxton Docks in east London.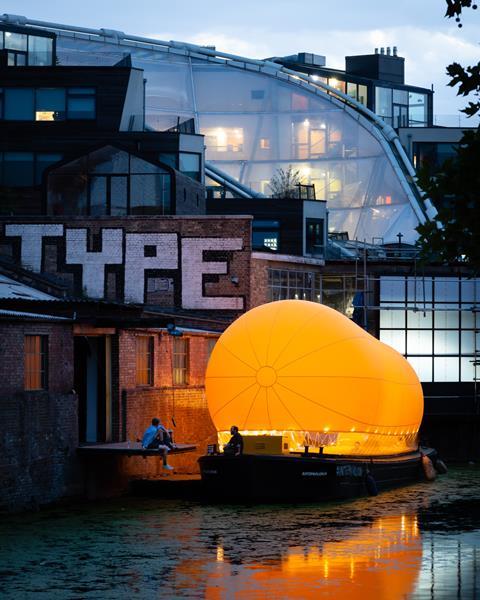 The designers were chosen from 132 entries in an open architectural competition run by Shiva Ltd in collaboration with the Architecture Foundation. The competition brief called for proposals that engaged the heritage of the Regent's Canal in innovative ways.
The Antepavilion was built by Randall-Page and Rogers with the help of volunteers and Cameron Balloons. Technical support came from structural engineers, AKTII.
Randall-Page and Rogers said: "As much as canals changed London, London's canals have changed, from conduits of industry and cargo to arteries of art, culture and leisure.
"Through this proposal we want to reflect on this change. With a boat for a father and an airship for a mother, AirDraft is an inflatable space for relaxation and performance.
"The lower of two membranes produces a soft playful landscape for lounging around on, and a second far lighter membrane provides shelter and enclosure. When the membranes are deflated, the incognito AirDraft has ample clearance under even the lowest canal bridge allowing her to relocate and tour.
"Viewed from the towpath AirDraft resembles a curiously overloaded cargo boat complementing and adding to Hoxton Docks' existing ensemble of playful and artistic structures."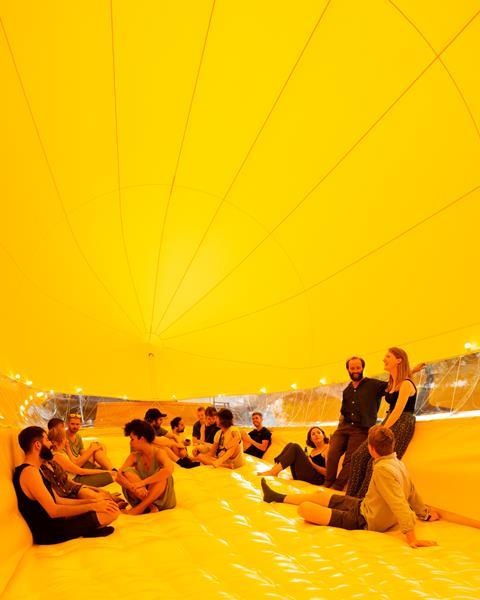 The shortlist
Pop-Up Parliament by Max Dewdney Architects and No-To-Scale
Travelling Restaurant to Tackle Hidden Homelessness by Kennedy Woods Architecture
Buttyboat by Thomas Bates
Re-Ouse by Duman Studio
AirDraft by Benedetta Rogers and Thomas Randall-Page