London-based 00:/ are known for the experimental nature of their work and pushing beyond architecture's traditional borders
Practice statement
Zero Zero, as an office, is known for the experimental nature of its work. But in truth, the office is itself an experiment.
In practicing architecture beyond its traditional borders, we are exploring new ways to function in the 21st century.

Comprising architects, technologists, geographers, coders & makers, we are working on building projects, opensource platforms, community startups, policy research and cultural strategies.
What's printed here is not a showcase of our buildings, but a sampler of outputs, blogs, feeds & projects.
00:/ [zero zero]
Established 05 July 2005
Hub Westminster
1st Floor, New Zealand House,
80 Haymarket,
London SW1Y 4TE
CONTACT US 00 :/
6 PRINCIPALS
15 total members
Projects
The following projects are written in a blog format:
Social Justice Centre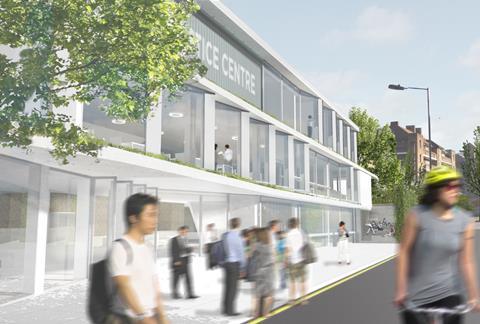 Meet on site
This week we revealed our plans for the Social Justice & Humans Rights Centre to prospective tenants, who also got to tour the 38,000sqft former factory in Vauxhall that will be refurbished and extended to create a national resource and education centre. Ranging from Inclusion London, human rights campaigners IceandFire, and AbleChildAfrica to the Royal London Society for the Blind and the Media Legal Defence Initiative, they are just a few of the many organisations who will share the building - a special purpose vehicle to facilitate investment from a number of national charitable trusts and foundations (including Trust for London, LankellyChase Foundation, Barrow Cadbury Trust and Joseph Rowntree Charitable Trust) and social businesses (The Ethical Property Company Ltd and Bridges Ventures LLP).
The centre will be an interactive home base for these leading progressive organisations, a beacon/ destination for agenda-setting events within this field. It is also intended as a generous everyday resource for local residents, students and visitors, providing spaces to socialise, learn, relax and connect to wider issues.
The £4.25m centre will continue the Ethical Property Company's commitment to environmentally responsible building by employing a 'built-to-last' mentality. The scheme is to be submitted for Planning in July, start on site in early 2013.
Open Institute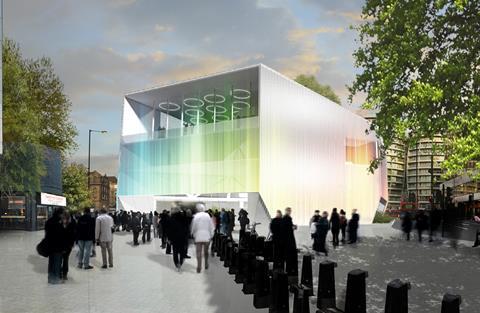 Open Institute to be featured at City Hall
00:/ have been commissioned to exhibit an interactive display of their plans for the Open Institute to a global audience at London House (formerly known as City Hall) during the Olympics and Paralympics. The Open Institute will be a new civic accelerator institution for London, and the UK as whole; its aim is to do for technology, invention and creative entrepreneurialism what the Tate & Barbican have done for the Arts.
In recent years, 00:/s former home at Old Street has witnessed the explosive emergence of a cluster of technology and web startups. So much so that it has been dubbed 'Silicon Roundabout'.
Yet the roundabout itself, from which the area has taken its name, remains a conspicuous gap. The Open Institute will transform the roundabout into a civic institution; an extraordinary public space, a peer-to-peer university, a platform for investors and startups, and somewhere to go if you want to learn to code, to invest in the next big innovation, host events, or to turn your invention into a profitable business.
If you're interested in shaping, supporting or being part of the project, do get in touch with us.
The Piper Gallery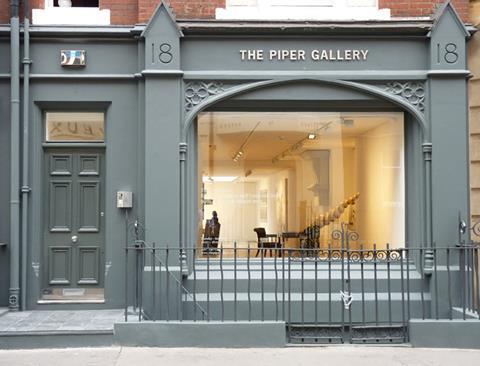 Launch of the piper gallery
Designed by 00:/'s Lynton Pepper, The Piper Gallery is a new gallery dedicated to showcasing the work of contemporary artists whose careers have spanned forty years or more. The gallery aims to present these artists to a new generation and to demonstrate both the strength of their lifelong commitment to their practice and the continuing dynamism of their recent production.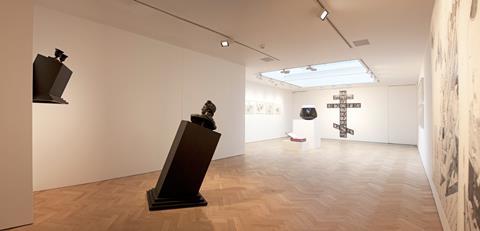 The gallery opened its West End premises on Newman Street on 29th June 2012, following complete renovation for a total sum of £325,000. The gallery provides approximately 1300 square feet of highly adaptable gallery space, allowing for the presentation of a challenging exhibition programme.…
Wikihouse Rio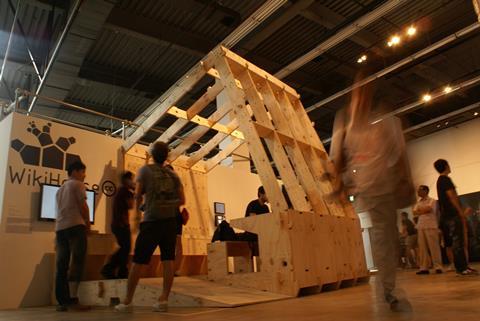 Wikihouse Rio receives the TED prize for 2012
This year's TED (Technology, Entertainment, Design) prize, normally given to an individual, was awarded to an idea dubbed "City 2.0". Ten projects that are improving city life were selected to benefit from the $100,000 USD prize fund.
00:/ are thrilled to have Wikihouse Rio as part of TED Cities 2.0.
What would it look if cities were built by the 99% for the 99%? That's the question behind Wikihouse — instructions for modern day "barn raising" built on open source philosophies.
Wikihouse will team up with Rio-based organization Dharma, a social innovation agency working in Rio's favela communities, to see what happens when the favela's most enterprising youth collectively build community centers and their own bright futures.
Special thanks to team leaders Alastair Parvin & Nick Ierodiaconou from Architecture 00:/, Jimmy Greer from Brazilintel, and Dharma.
And now seems like a perfect moment to take note of the WikiHouse project so far, where it's come from, and the full scale of the team who have worked on it and supported it.
So in that spirit, we've put together this poster of the Wiki- House Version Map, which shows all of that, and also spells out what we think are the next big goals / milestones in the project. As ever - if you think you can help achieve them, or would like to support the development of the project, please get in touch.
SOAR Works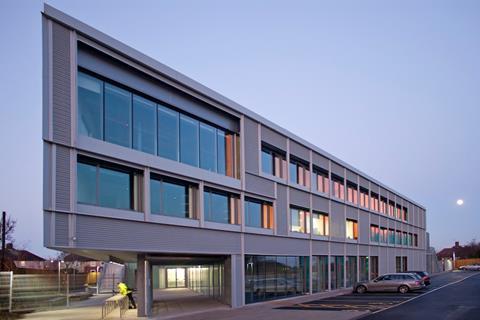 Galvanising success at SOAR works!
We're proud to announce that SOAR Works took home the Duplex Award Winner at this year's Galvanzing Awards competition.
SOAR Works a 3,500m2 Enterprise Centre comprising light industrial units, workshops, offices and artists' studios with an aspiration of tempting local businesses and artists to set up with minimal commitment and expense. On the south façade, security is turned into a virtue with a celebration of perforated steel shutters covering every unit over all three floors.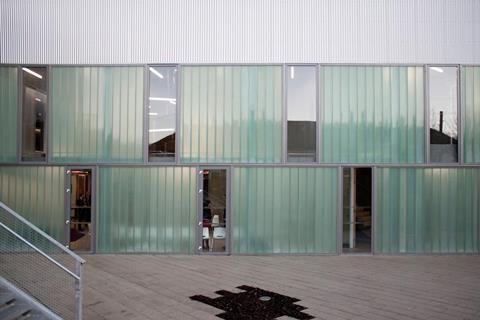 This exoskeletal layer performs a number of functions from protection and sun shading to image creation and communicator, signalling which units are occupied. The simple device of a perpendicular toughened glass panel with dichroic film separates the shutter from the glazing and filters coloured light across the façade and into the units. As this façade is always viewed obliquely, the panels, doubled by their reflections on
the glazing, contribute far more colour than their size suggests.
On the opposite side of the building, a delicate series of galvanized and painted angles are used to create a more open façade that acts as the entrance to the development. The building was completed in November 2011 for a contract sum of £3.95M.

The Promise Academy at the Winch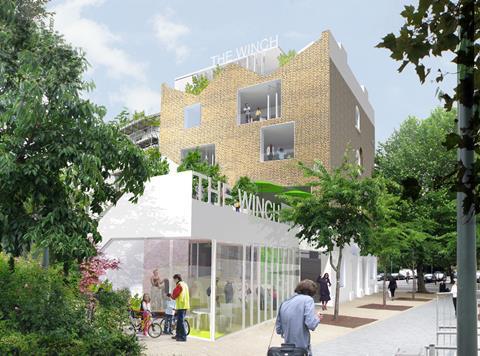 Building the Promise Academy at the Winch
00:/'s Joni Steiner has been working hard as the lead architect for the building redesign of The Winch in Swiss Cottage with the launch of their new initiative, 'The Promise Academy'. Its four pillars are:
A cradle to career commitment.
Putting enterprise at the heart of things.
Getting everyone together.
Investing in impact.
We are supporting the Winch on their journey both through in-depth engagement with young people who will be future users of the building, and through the redesign of their building.
This comprises an ambitious interior and exterior refurbishment of this former pub just off the new Swiss Cottage library and sports centre. The building will accommodate this programme through a range of flexible spaces from a publicly accessible ground floor to a roof terrace and new external access system. A video on the project was launched this month- have a look!
Hub Westminster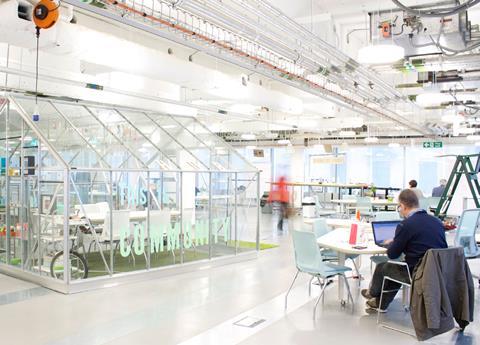 Hub Westminster launches
WE ARE OPEN!! Hub Westminster, the latest in the global network of Hubs, launched on 01 November with the three day Changemakers Fayre.
The 1200m2 superstudio for the new economy, located just off Trafalgar Square in the fabulous New Zealand House, has been the focus of much of our work over the last months - not only are we 40% owners of this joint venture Community Interest Company (Westminster Council and a private investor own the other 60%) but it's also combined the talents of many of the zeros - the space design led by Lynton Pepper, the furniture through our open source designs by Joni Steiner, the Fayre programmed by Tim Ahrensbach and the whole project headed up by Indy Johar and
Alice Fung.
The official launch means that our beta-testing period is now over - over the last months, we have worked intensively with a great range of new Hub members and other friends to livetest the space as it developed and to host a series of dinners and events with the people who will bring this to life. Many MANY thanks to all involved so far. To all others: join us!