Project begins at sensitive time for Smithsons' legacy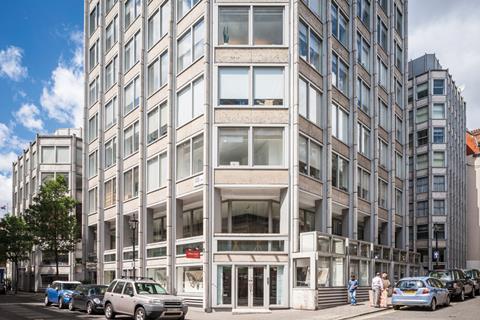 Work has begun on the first phase of DSDHA's plans for Peter and Alison Smithsons' Economist Plaza.
The practice won planning to modify and refurbish the grade II*-listed brutalist landmark in February, backed by the 20th Century Society and Historic England.
It has now revealed more details of its proposals for the complex which includes a 15-storey tower in London's historic St James's.
It comes as the Smithsons' Robin Hood Gardens housing project is on the verge of demolition, with a chunk being bought for posterity by the V&A.
DSDHA said its Economist project responded to the Smithsons' original design, to the impact of incremental changes since its completion in 1964 and to the needs of modern occupiers.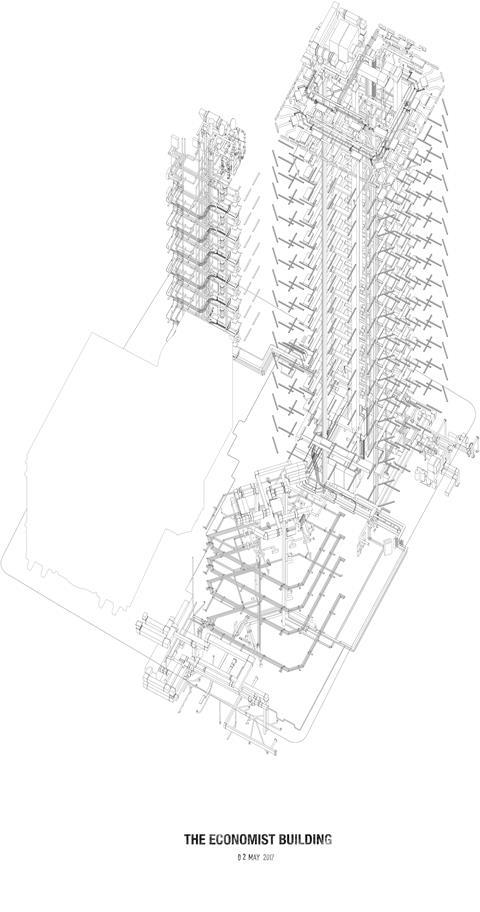 Its aim is to update the building and reverse some of those changes. The Smithsons themselves carried out alterations to the project in the 1980s, before SOM's major reworking in 1990.
DSDHA has been collecting photographs and key views of the complex in order to study the changes that have taken place.
Roberta Marcaccio, the practice's head of research, said: "Building on this research, the detailed design aims to keep the plaza's original character, while sensitively intervening in strategic, and less successful, areas of the complex – for example at the car park entrance level which was not presented in any of the Smithsons' publications.
"In this way we have been able to preserve the original design while updating the whole complex to meet the demands of contemporary 21st-century office and public space, adapting this brutalist icon to London's changing urban realm.
"Our detailed interventions have been guided by a rigorous methodology, devised in conversation with distinguished scholars and experts and informed by extensive historical research and in-depth forensic investigations of the site and surrounding building's fabric. Overall we have been guided by the Smithsons' writings on the ever-changing nature of the city and how to approach change."