Turnover up at double Stirling winner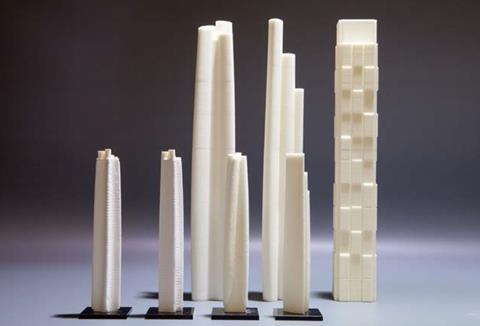 Architect Wilkinson Eyre said increased property and IT costs took the shine off how much money it made last year, with pre-tax profit slipping £200,000.
The practice, which is behind plans for a 50-storey tower at 6-8 Bishopsgate given the green light last month, said sub-consultancy costs also hit the bottom line with pre-tax profit dropping to £4.9m in the year to March 2017.
Turnover edged up £400,000 to £20.5m, with the firm's other schemes including its ongoing work at the Battersea Power Station redevelopment, 18 Blackfriars Road and a hotel and casino in Sydney Harbour for Crown Hotels.
It is also working on designs for the HS2 stations at Euston and Curzon Street in Birmingham as well plans for stations for the stretch of the high-speed line between Birmingham and Leeds.
Wilkinson Eyre has its main office in London – opposite Zaha Hadid's studio in Clerkenwell – plus outposts in Hong Kong and Shanghai.
In a note accompanying the accounts, the firm added: "The board do not rule out the possibility of opening more overseas offices if required."
Three-quarters of its turnover comes from the UK with the majority of the remainder coming from the Asia Pacific region.
The firm's wages bill for its 183 staff went up just over £300,000 during the period to £8.3m while the salary of the highest paid director, who is not named, was just under £152,000.