Now you can wear the list of architects and engineers responsible for the Olympic venues
The What Now? Collaborative has teamed up with Peter Murray to distribute Murray's now-infamous t-shirt celebrating the architects and engineers of the Olympics and now you can get your hands on one.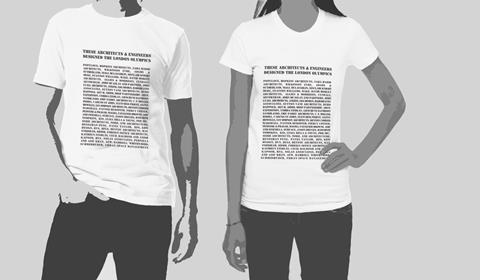 Each t-shirt costs £20 plus £3 for UK postage. Postage outside of the UK is an additional £2. All payment goes directly to the What Now? Collaborative and not to BD.£1 from each sale will be donated to Article 25. This is a not-for-profit project.
T-shirts are now only availble in Small.
Orders placed before 3pm will be posted on the same working day.
Buy now with UK postage
Buy now with international postage