Johanna Konta submits second application without architect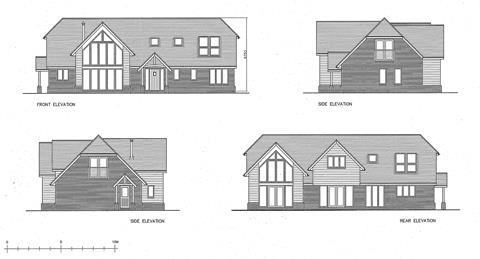 The Woodland Trust is using the newly strengthened National Planning Policy Framework to fight proposals for a self-build country home by tennis player Johanna Konta.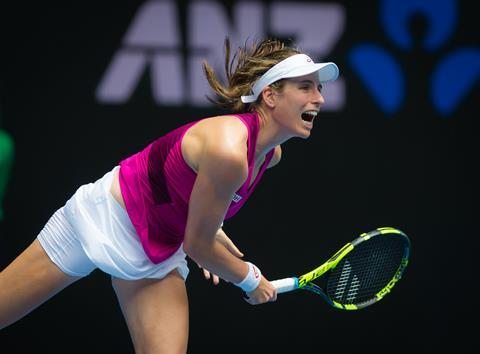 It is one of the first tests of the new NPPF, under which councils must refuse development that isn't considered "wholly exceptional" if it will result in the loss or deterioration of irreplaceable habitats. It gives ancient woodland the highest level of protection.
Konta has already had one planning application rejected on the grounds that the house would be unduly dominant and significantly harmful to the character of an Area of Outstanding Natural Beauty in East Sussex.
The British number one has now submitted a second plan for a slightly lower four-bedroom home on the 8,830sq m secluded site. The 242.3sq m timber-frame house, designed by self-build specialists Scandia-Hus, would replace a bungalow she owns in a scheduled ancient woodland in East Sussex.
The Woodland Trust has objected to her plans saying they would "destroy part of an irreplaceable habitat" and arguing the application contravenes the new NPPF published last month.
Woodland Trust campaigner Jack Taylor said: "In light of new planning rules published by the government, the local planning authority should call game, set and match on this insensitive application.
"Miss Konta's desire for a new house in this location can in no way meet the wholly exceptional test. It could be sited anywhere within her grounds rather than being lobbed in the middle of precious habitat and we would urge her to reconsider."
The new NPPF allows isolated country homes if the design is of "exceptional quality", which is defined as either "truly outstanding or innovative" or "significantly enhancing its immediate setting". This is the so-called country house clause or paragraph 55 home – now covered by paragraph 79.
Architects that have successfully won planning under the country house clause include Studio Bark, Adam Architecture, Jonathan Hendry Architects, Burrell & Mistry and ID Architecture.
Konta's design and access statement said the existing bungalow was "substandard" and that its proposed replacement was "sympathetic" and highly efficient.
The 6.75m ridge height of the proposed brick- and timber-clad house would not obstruct the view or overshadow any surrounding properties, it said.
It added: "The submitted design is an attractive and honest scheme of high quality with clean lines that will complement and enhance its surroundings."