Practice approved for multi-generational home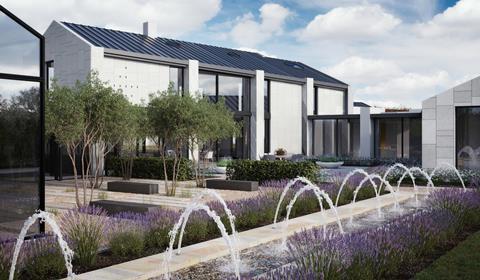 Austin Design Works has won planning permission to replace a 1980s bungalow in a Worcestershire village with a 1,000sq m multi-generational country house.
Its Bellbroughton scheme, which has gained consent from both Bromsgrove and Redditch councils has an entrance hall with a glass lift, a swimming pool, gym and bar.
Set in 4.8ha, the building's design features a sheltered courtyard entrance to provide a clear sense of welcome at the same time as minimising external clutter to protect views from surrounding footpaths, said ADW director Matt Austin.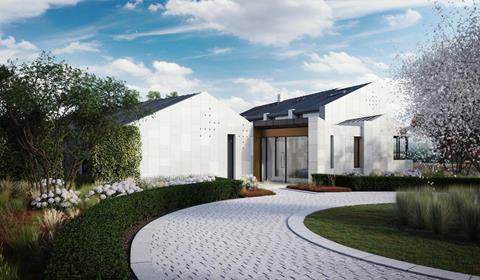 'We designed the house based on clear farmstead-style vernacular precedents," he added.
"The clients have lived in the area for 30 years, and because of their background in marine engineering, have a particular interest in how the building is constructed and the way the views and spaces can be optimised.
"They're excited at the prospect of creating a home which embodies technology, and interested by the idea of the architectural expression of asymmetric ridges and roof trusses, challenging the perceptions of traditional craft and bringing it to contemporary form."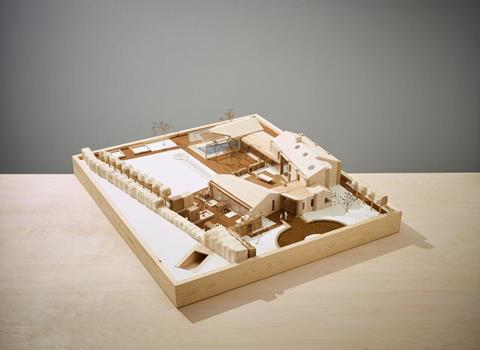 Austin said the property flowed from the main living accommodation through high-performance glazing to connected outdoor spaces.
Its ground floor features an open-plan sitting room, kitchen and dining room spilling out on to three terraces. Upstairs are two galleries and a master suite; to the east of the inner courtyard are guest suites, connected to the house via a loggia.
Much of the glazing is given shading to control privacy, security and solar gain. The building has underground parking.