Practice acknowledges 'disappointing' 23.4% difference in average hourly pay rates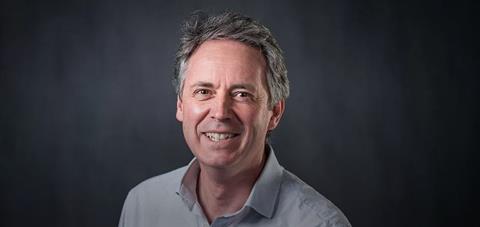 Stride Treglown has become the latest large UK architecture practice to publish gender-pay figures that detail hourly pay rates for women at a significantly lower level than those for men.
The multidisciplinary firm, which employs 300 people and also offers planning, surveying and project-management services, said that the mean – or average – discrepancy between women's and men's hourly pay was 23.4% as of the official snapshot date of April 5, 2017. The median pay difference was 28.7%.
Stride Treglown is headquartered in Bristol and has eight other UK offices, including bases in London, Manchester and Birmingham. Because the business employs more than 250 staff it has a duty to comply with new transparency rules under the Equality Act 2010.
The reporting rules also require firms of sufficient size to provide an analysis of bonus payments. Stride Treglown said its mean gap in bonuses was 62% in the 2016-17 financial year, while the median figure was 38%.
The two median figures are the worst yet reported by an architect, while the mean figures are just below Foster's.
Chairman David Hunter said the gender-pay figures reflected a lower number of women working in senior positions, which was something the firm was "actively working" to address.
"We are disappointed in these figures, which we genuinely feel don't reflect the culture of our business; we have high levels of employee engagement and relatively low levels of staff turnover, aspects of our business we have monitored for a number of years," he said.
"We have a policy of promoting from within whenever possible and are striving to create a gender-neutral working environment which gives all employees equal access to flexible working, career breaks and so on, breaking down barriers to progression.
"What makes us different to other practices reporting is that Stride Treglown is both multi-disciplinary and multi-regional, something that inevitably impacts on our figures."
Hunter said the business had undertaken a thorough employee-engagement exercise where the gender pay figures had been discussed with its employee ownership forum before being presented to staff in its offices.
"The response from the staff of Stride Treglown has been very positive, supporting our faith in the culture of the practice," he said.
"The most common response has been a request for ongoing feedback and we are committed to continuing to consult at all levels of the company.
"We welcome the publication of the figures as a benchmark from which we, and other practices, can aim to improve and we are confident that we will see the gap closing."
Other firms to publish their gender pay figures in recent weeks include Foster & Partners, which reported a mean hourly pay gap of 23.8%; PRP, which had a mean figure of 18.85%; and Hawkins/Brown, which said its mean pay gap was 9.6%.