Steve Tompkins postpones award after public outcry over vice-chancellor's pay packet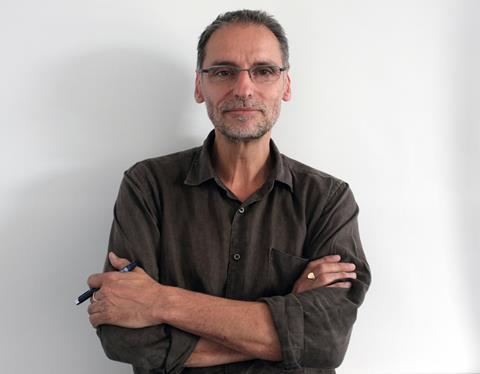 Steve Tompkins has turned down the chance to receive an honorary degree at his old university this month because of the row over the vice-chancellor's pay packet.
The co-founder of Haworth Tompkins, which won the Stirling Prize for the Liverpool Everyman, was due to receive the award from Bath University last week.
But he told the university he "wasn't comfortable" being part of the degree ceremony this year and asked to postpone the honour until 2018.
His moral stance is understood to have been taken in response to the huge storm that exploded when it emerged that the vice-chancellor was the highest-paid university leader in the country, at £468,000.
Professor Glynis Breakwell stood down at the end of November – but will continue to receive her full salary until she retires in 2019.
Tompkins was first supposed to receive the honour last year but was sick. This year he was one of five honorary graduates invited to the winter graduations in Bath's Assembly Rooms last week, but he declined.
He said: "I explained to the university that I wasn't comfortable being part of the honorary degree ceremony this year. I do have great respect and affection for the school where I trained under Ted Happold in the late 70s and taught in the 90s, so having had to miss the ceremony last year due to illness I hope to make it third time lucky next year."
He declined to be drawn further on the matter. But two years ago he made headlines in BD for his strongly held beliefs when he urged architects to walk off projects they consider to be unethical.
"We have to work more ethically," he said at the Ecobuild conference in 2015. "We are in a position to negotiate or withhold our labour if we think a project is being driven in the wrong direction… There is an element of protest in being an architect…
"I think increasingly we have to make our voices heard. Now is the time to do the right thing explicitly and implicitly."