Spanish practice SMAR confirmed as victor in race for €25m Lithuania job
Simpson Haugh's fate has been sealed in an international design competition for a €25m national science and innovation centre in Lithuania's second city of Kaunas.
The practice was one of three finalists in the fray for the project, which is dubbed "Science Island" and has a project budget worth £21.8m at current exchange rates. The centre is to be built on a 33 hectare island site in time for Kaunas' year as European Capital of Culture in 2022.
SMAR Architecture Studio, which has studios in both Madrid and Perth, Western Australia, has been formally appointed to design the centre, beating Simpson Haugh's fellow runners up, Chinese firm Donghua Chen Studio.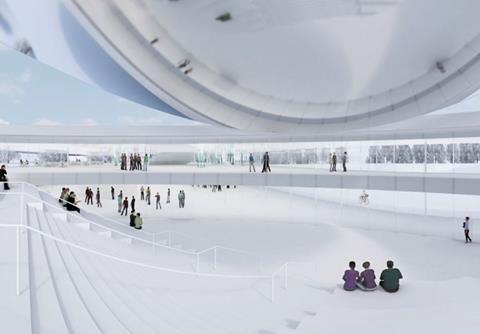 SMAR's appointment completes the second stage of the process following the original design contest in 2016. The practice has until February next year to complete its detailed design, for a targeted centre opening date of 2021.
Competition director and jury chair Malcolm Reading said the selection process had been the largest in Lithuania's history, with 144 teams from 44 countries seeking the job.
"Congratulations to SMAR on winning the project: they were brilliantly adventurous in their concept design and patient in seeing the negotiations through," he said.
"This was a competition that drew an exceptional global following, which was a huge credit to Kaunas.
"Science Island has the ingredients to be a major international success: a well-conceived project, a very committed client and an outstanding design team."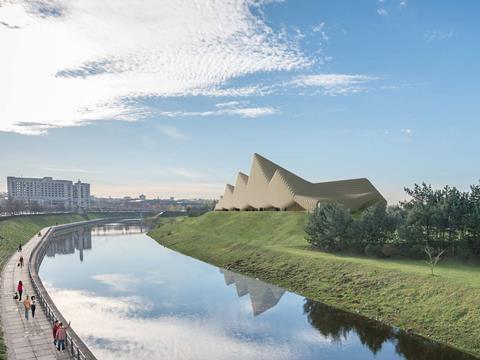 SMAR founder and creative director Fernando Jerez said the finished building would be an "invigorating experience" that drew new audiences to the city.
"Our proposal for Science Island follows the island's topography to find a deep connection with nature and with the city," he said.
"On the roof, circular access points will work as public stages and natural seating areas, our aim being that the museum spills into the landscape and the park comes into the building.
"The existing landscape gives shape to the innovation centre, which is topped by a sloping and reflecting upper disk: a landmark for the city. This will be a new sun for Kaunas, a bright, shining sun – evidence that science is always awake searching for new answers."
SMAR will collaborate with Lithuanian practice UAB Architektų biuras G. Natkevičius ir partneriai on the project.