Mobile clinic will be built in gallery as visitors watch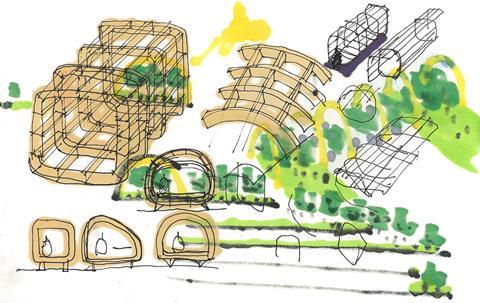 Rogers Stirk Harbour & Partners has won a competition run by the Wellcome Collection to create a 1:1 installation for an exhibition examining the role buildings play in our health.
The architect was chosen from an undisclosed number of entries responding to an open call for a structure addressing a key contemporary issue in human health that could hold 25 people. One of the shortlisted teams was OMMX working with Julia King of LSE Cities.
The judges included Sadie Morgan of dRMM, Jeremy Myerson, chair of design at the RCA, Vanessa Norwood, architecture curator and former head of exhibitions at the Architectural Association, and an epidemiologist.
The winning entry envisages a mobile clinic, developed with Doctors of the World, that will be displayed in the Euston Road institution's first floor gallery and unveiled to the public during a live build.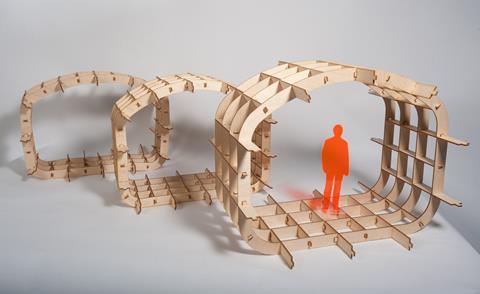 The structure would have the potential to be the temporary health clinic of the future, said Richard Rogers, of RSHP. The practice's commission will address the urgent need for healthcare in emergency situations and remote locations.
"Seeing the mobile clinic structure take shape at Wellcome Collection in the context of an exhibition about architecture, society and health will be a dream come true," added Rogers.
His colleague Ivan Harbour said: "Architecture has the ability and responsibility to improve people's lives and nowhere is this more important than at times of emergency and crisis. This transportable clinic aims to be simple and economic to build, enabling those in the field to focus on what really matters: the health and care of their patients."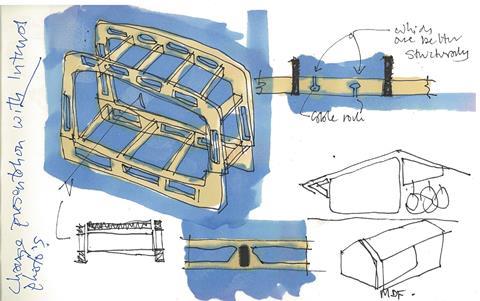 The exhibition, Living With Buildings, will fill two floors of the Wellcome Collection and will explore the pivotal role of design and urban planning in human health. It will consider the ways in which the built environment reflects the needs of society in the past, present and future. An accompanying book will be written by Iain Sinclair.
Curator Emily Sargent said: "We are delighted to award Wellcome Collection's first architectural commission to RSHP.
"The mobile clinic demonstrates the positive impact design can have on how healthcare is delivered and received across the world. It will form a striking and forward-looking addition to the wider exhibition, expanding the conversation around health and architecture."