Territory's 'architectural front door' is built on 150ha artificial island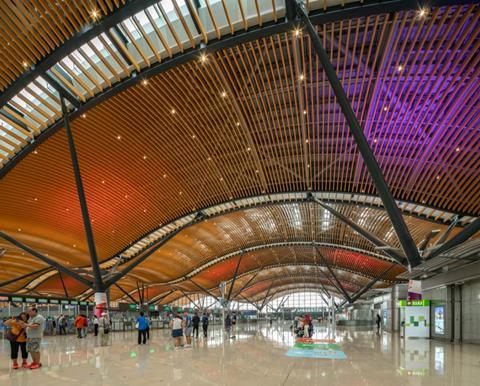 RSHP and Aedas have completed a major new immigration hub for Hong Kong that the practices describe as an "architectural front door" for the territory.
The Passenger Clearance Building is part of the boundary crossing facilities at the Hong Kong-Zuhai-Macao Bridge's Hong Kong Port.
Built to the north-east of Hong Kong International Airport on a new 150ha artificial island, the Passenger Clearance Building gives access to subway lines, the SkyPier Ferry Terminal and road links to the 55km bridge.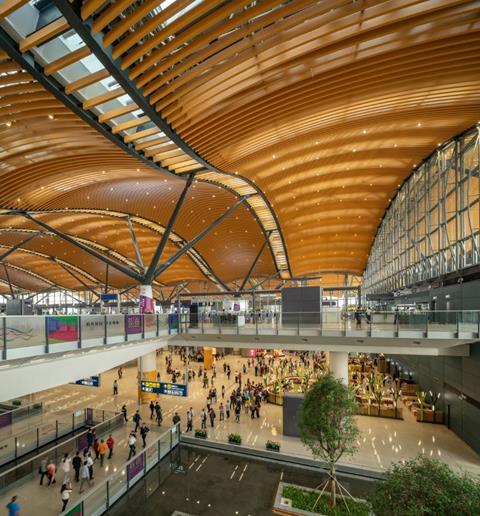 RSHP and Aedas said the building's waveform roof allowed natural daylight to penetrate all levels and that its modular structure had been particularly suited to offsite pre-fabrication.
RSHP partner Richard Paul said the new building brought "beauty and elegance" to the everyday activity of travel.
"The new crossing will benefit those living and working in the region greatly with enhanced connectivity as well as highlighting the contextualised sensitive roof form which responds to the undulating mountainous backdrop of such a beautiful local environment," he said.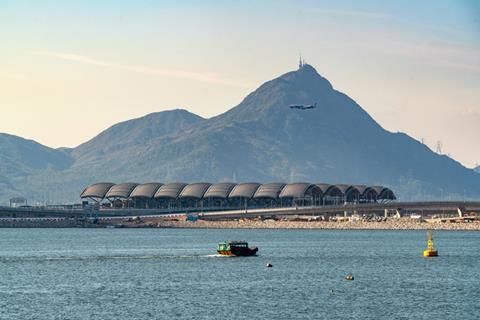 Aedas chairman Keith Griffiths said the new bridge the building served was "vital" for connecting the cities in southern China's Greater Bay Area to create a "powerhouse of innovation and economic growth" to rival San Francisco, New York and Tokyo.
"This building serves as a beautiful gateway to Hong Kong and we are honoured to have worked on it," he said.
The Passenger Clearance Building opened to the public on October 24.