RSHP drafted in to take on redevelopment after Sheppard Robson and Lifschutz Davidson Sandilands schemes stall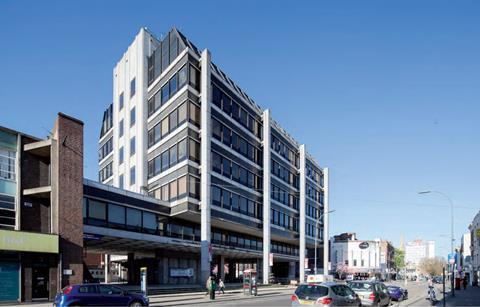 Rogers Stirk Harbour & Partners is working up proposals for the mixed-use redevelopment of a chunk of Hammersmith town centre in west London, BD has learnt, after earlier Sheppard Robson and Lifschutz Davidson Sandilands schemes hit the buffers.
The practice's vision, due to be unveiled next month, will involve the delivery of more than 200 new homes and space for start-up businesses, as well as a new public square next to the London Borough of Hammersmith & Fulham's grade-II listed town hall.
The scheme will require the demolition of the borough's 1970s Town Hall Extension, but will provide a new cinema to replace the controversially demolished Cineworld on part of the development site.
Rogers Stirk Harbour & Partners' proposals have been drawn up for Hammersmith & Fulham and affordable housing provider A2Dominion and follow on the heels of schemes created for King Street Developments, a venture between Helical Bar and Grainger, over the past decade.
In early 2008, Sheppard Robson beat Wilkinson Eyre and Barton Willmore in a design competition for the site with a scheme that at one point proposed 320 new homes, 11,000sq m of civic office space and 5,200sq m of new retail and cafe space.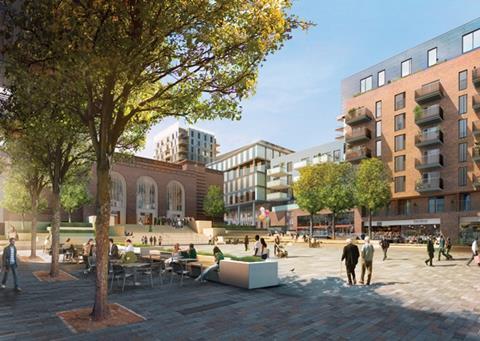 It also envisaged a footbridge over the busy A4 to the River Thames, but the scheme's two 14-storey towers proved controversial, and the application was amended and then withdrawn.
King Street Developments subsequently appointed Lifschutz Davidson Sandilands to work up new, lower-rise proposals that would have delivered 196 new homes, 3,700sq m of new civic offices and a new "community cinema" and retail units. The scheme won planning consent in 2014 but has not been built out.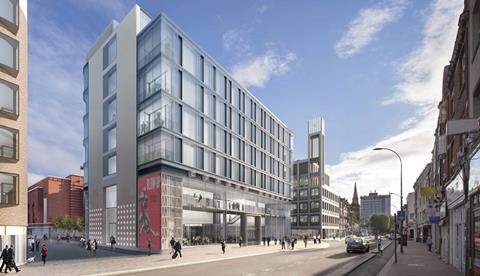 BD understands that the Rogers proposals, which are due to go out to consultation in the coming weeks, work within the parameters established by the approved Lifschutz Davidson Sandilands scheme - which involved blocks of up to seven storeys - and could go in for planning before the end of the year.
Conservative councillor Harry Phibbs, who is opposition housing spokesman at Hammersmith & Fulham, said on his blog that the Lifschutz Davidson Sandilands scheme was abandoned because of viability concerns surrounding section 106 planning obligation demands.
"I'm told that the proposed new scheme will include a replacement cinema (provided by Curzon)," he said.
"There is a plan for 210 flats of which half will be 'affordable', whatever that turns out to mean."
The Hammersmith Town Hall site is a stone's throw from RSHP's Landmark House hotel and office development, which won planning permission from Hammersmith & Fulham council in August after its height was reduced from 28 to 22 storeys - and not far from its former offices at Thames Wharf.