Biennale visitors will be able to walk along a Smithson street in the sky
The V&A is to reconstruct one of Robin Hood Gardens' "streets in the sky" at the Venice Biennale.
The museum has commissioned muf and Arup to design scaffolding on which fragments of the estate can be attached.
Visitors to the biennale which opens in May will be able to experience walking along one of the wide access decks which Peter and Alison Smithson dubbed "streets in the sky" and where they hoped neighbours would stop and chat to each other.
The Smithsons exhibited a construction photo of Robin Hood Gardens at Venice in 1976, describing it as a ruin in reverse.
"There's a bittersweet circularity in bringing fragments to Venice," V&A director Tristram Hunt told a press conference today.
The development in east London, which completed in 1972, is currently being demolished despite an international campaign led by BD and the Twentieth Century Society to save the buildings and have them listed.
The V&A acquired a section of the estate last year which will be part of its permanent collection and which is not going to Venice.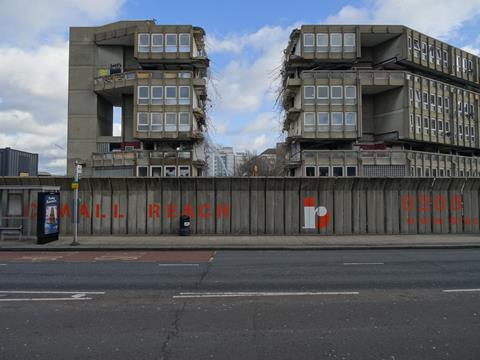 BD's petition was signed by hundreds of leading architects including Richard Rogers and Zaha Hadid, but controversially not by Mark Jones, the then director of the V&A.
Today Hunt and the co-curator of the Venice exhibition, Olivia Horsfall Turner, defended that decision, saying the museum as a public body was unable to sign the petition and that there was little point in Jones as an individual signing.
"The V&A has not been able to exercise power as a campaigning body because that's not its role," said Horsfall Turner. She said being answerable to the DCMS meant they had to be careful not even to indicate what buildings they might later want to collect parts of in case that prejudiced a demolition or listing case.
Hunt added: "I wouldn't want to relitigate decisions by my predecessors. But what we are doing now is a very intellectually adventurous and creative exhibition and not shying away from the controversy or residents' views or the nature of the architecture. Hopefully the exhibition will provide some space and context and understanding for what is without doubt a significant piece of architecture."
A film of Robin Hood Gardens has also been commissioned, including 3D scanning of the interiors of the flats, which will be screened at the biennale.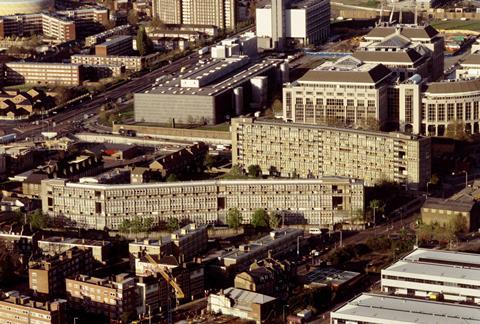 Postscript
This article has been amended after BD was advised that the pieces of Robin Hood Gardens that will be taken to Venice do not include the section that was bought by the museum last year.