Government urged to act on multiple fronts as sentiment and workload deteriorate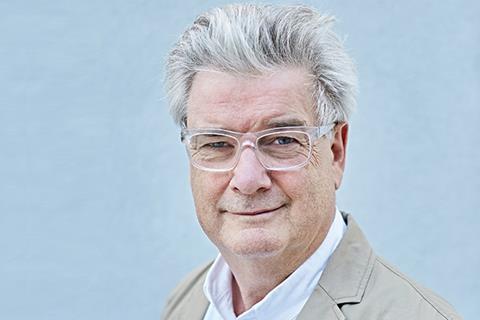 Increasing numbers of architects are reporting stalled or cancelled projects and there has been a 50% hike in the proportion of EU professionals thinking of leaving the country, according to the findings of RIBA's latest industry analysis on the impacts of Brexit.
Some 43% of architects said they have had jobs cancelled since the EU referendum and 68% said they have had projects placed on hold, according to today's Global by Design 2018 report.
The figures were 36% and 61% respectively in last year's survey, published in February 2017.
RIBA said 74% of respondents to the 2018 research said they were concerned Brexit would have a negative impact on the built environment, up from 60% last year.
Significantly – in the light of uncertainty over the legal status of professionals and confidence in the future of the UK economy – the proportion of architects from other EU nations who said they were considering leaving the country was 60%, up from 40% last year.
RIBA president Ben Derbyshire said the findings reflected the degree of uncertainty that still remained about the impact of Brexit, barely 12 months before the UK's two-year Article 50 notice-to-quit period ends.
In addition to calling for a package of assurances aimed at making Brexit as frictionless as possible for the architecture sector – which RIBA estimates has a £4.8bn annual impact on the UK economy in terms of gross value added, Derbyshire also called for additional pump-priming at home to boost housebuilding and offset the impact of other stalled projects.
"2018 is a critical year for the UK and while our architect members are adaptable and creative, the results from our survey show increasing uncertainty among the profession," he said.
"While the UK government has provided the headlines on the country's future relationship with the EU, we need urgent action from them if the UK is to stem the talent exodus and inspire confidence in UK construction investment.
"The UK must maintain and strengthen its role as a global centre for architecture, responsible for creating innovative and inspiring buildings and communities in the UK and across the world.
"But to do this we need the right agreements and conditions in place to ensure that the UK continues to be a global-facing nation and an attractive place to live, work and invest."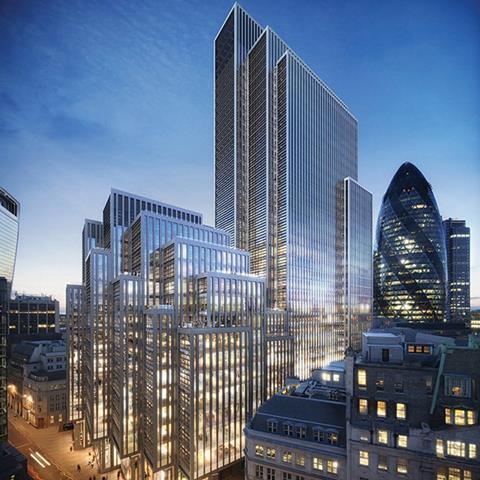 With some of the largest London practices understood to have EU architect headcounts of around 50%, RIBA said it was essential to have continued mutual recognition of architects' professional qualifications with the EU alongside any new mutual recognition agreements for architects in markets such as the USA, Canada and Australia.
It also wants a new deal with the European Union that maintains market access and avoids non-tariff barriers in addition to new services trade agreements with priority markets that open new opportunities for UK architecture.
RIBA's list of demands also includes a post-Brexit immigration system that continues to allow businesses to access the best global talent from the EU and the rest of the world, and an expansion of the scope and range to support architectural exports, in particular for small and medium-sized practices.
On exports, the survey found one-third of practices keen to get more support from the Department for International Trade – arguing that current resources and market insight on offer were not sufficiently accessible or tailored to their needs.
RIBA said that with more than two-thirds of practices having a staff of 10 or fewer, better financial and in-country support would be essential if ministers really wanted smaller firms to play a part in future export drives.
Against the backdrop of stalled or cancelled projects, and concerns over the impact of Brexit, RIBA said architects were also increasingly looking to the domestic market for solace – with 25% reporting that this was their strategic response.
RIBA called on the government to direct more resource and policy innovation on the housing sector, both to buoy the construction industry and to make greater inroads on the nation's shortfall in new homes delivery.
"With one quarter of architects looking to increase their workload in the UK in response to Brexit, rising to a third of those working in small and medium-sized practices, it is vital that the construction sector is given greater certainty at this critical time," RIBA said.
"Given the importance of driving up local engagement with the development of housing and infrastructure, the RIBA believes that there are measures that the UK government, working with local authorities, can use to improve both confidence and outcomes in construction.
"The RIBA continues to call on UK government to explore opportunities to devolve powers on areas such as housing and infrastructure, in line with recommendations in the RIBA's 2016 report Closer to Home: Next Steps in Planning and Devolution."
It said measures such as a relaxation on rules relating to local authority borrowing would aid housebuilding, as would further loosening restrictions on pooling of funds and the use of right-to-buy receipts for the construction of new properties.