£26m scheme delivers 92 homes on redeveloped south London site
PRP Architects has announced the completion of a 92-home redevelopment of a group of 1960s almshouses in south London in a £26m project for One Housing Group and charity Merchant Taylors' Boone's.
The project has replaced the Christopher Boone's Almshouses in Belmont Park Road, Lewisham, with a three-element scheme featuring a "later living" block for older people, 26 new homes for sale, and two family homes for social rent on a separate site nearby.
Senior partner Anne-Marie Nicholson said the elderly-focused element of the development centred around a landscaped courtyard that provided space for socialising and hobbies.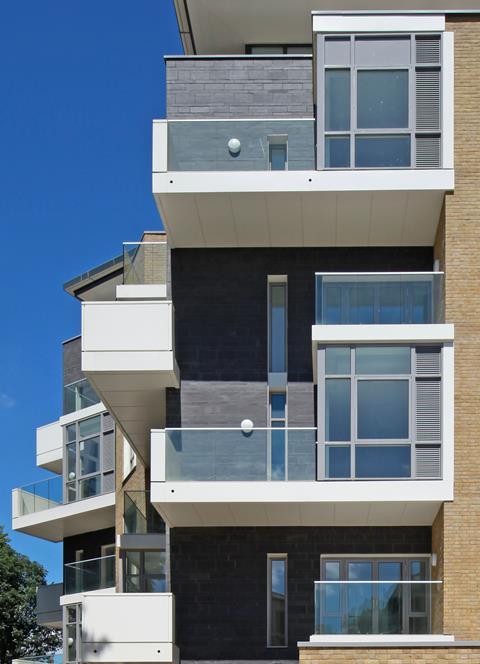 "People spend years building a community for themselves, and this natural bond to one another and to a location should be a key consideration in design terms," she said.
"Designing with people in mind is at the heart of what we do, and we're determined to create homes that provide older people with the lifestyle they've always had."
The landscaped centrepiece of the development features a circular covered walkway that leads to a communal summer lounge, a terraced garden designed as a quieter space for residents, and a garden for those interested in horticulture and vegetable growing.