Pup Architects wins public vote
Architect Pricegore and artist Yinka Ilori have won the competition to design next summer's Dulwich Pavilion.
Their proposal, The Colour Palace, beat shortlisted entries by Casswell Bank Architects, e10 Studio, Flea Folly Architects, Projects Office and Pup Architects.
Pup was the winner of the public vote.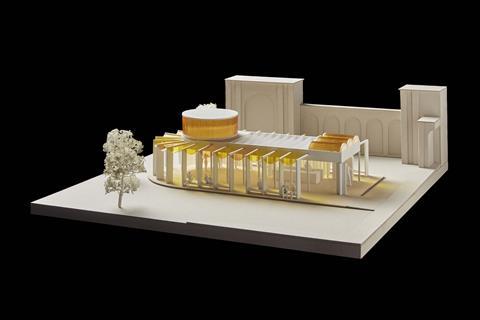 Pricegore's proposal, described as "a lively and celebratory fusion of European and African cultural traditions", will be built in the grounds of Soane's Dulwich Picture Gallery. It will be open during the 2019 London Festival of Architecture.
It is meant to reflect multi-cultural London with the colours and patterns inspired by material on sale in markets in Lagos and Peckham, known as "Little Lagos".
Peckham-based Pricegore was founded by Dingle Price and Alex Gore. Yinka Ilori is a London-based artist of Nigerian heritage, who specialises in creating furniture and other pieces that blend Nigerian traditions with contemporary design.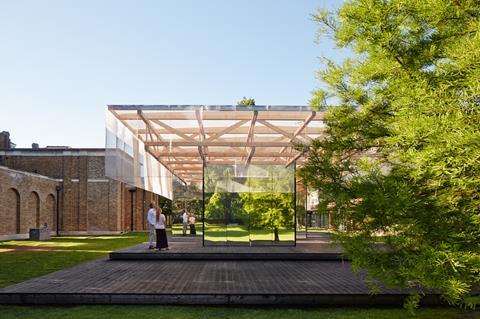 Dingle Price said: "We are thrilled to win the competition. Despite its temporary nature, it is a fantastic opportunity for us to design a prominent and celebratory civic building that will enrich the cultural offer of the Dulwich Picture Gallery and complement Soane's masterpiece."
This will be the second Dulwich pavilion. Last year's was designed by IF_DO, which has tripled in size off the back of the global exposure.