Architects criticise revolving doors as Dominic Raab replaces Alok Sharma after seven months
Prime minister Theresa May has relieved Alok Sharma of his housing minister duties barely seven months after appointing him to the role, in a move greeted with pessimism by the design and construction sector.
As part of her New Year reshuffle, May has drafted in Dominic Raab from the Ministry of Justice to become minister of state for housing in Sajid Javid's renamed Ministry of Housing, Communities and Local Government.
Architects, construction lobby groups, and London politicians questioned the benefits of an almost-revolving housing minister chair – with Raab the third post-holder in seven months, with Assael Architecture director Félicie Krikler describing it as "a step in the wrong direction".
A lawyer by profession, Raab worked for the Foreign & Commonwealth Office before his election to parliament in 2010, representing the Esher and Walton constituency in Surrey.
Sharma moves to the Department for Work and Pensions, where he becomes minister of state for employment. He was drafted in to the Department for Communities and Local Government last summer to replace previous planning and housing minister Gavin Barwell, who lost his Croydon Central seat in May's disastrous snap general election.
Within 72 hours of polls closing, the prime minister had appointed Barwell as her new chief of staff, replacing former joint post-holders Nick Timothy and Fiona Hill who resigned to take responsibility for May's polls drubbing.
Downing Street will inevitably point to Raab's appointment and the DCLG rebrand as evidence of May's commitment to addressing the nation's housing crisis.
However, Westminster-watchers – and BD readers – have been quick to point out that Sajid Javid already had responsibility for housing when his job title was "communities secretary" and that the name change will not signify any greater cabinet influence for the delivery of new homes.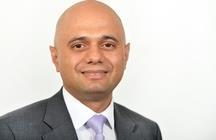 Javid wasted no time yesterday in tweeting that the name-change was evidence of the government's "renewed focus" on building more homes.
Javid has promised green papers on social housing and supported housing. He also announced a conference later this spring on how to improve the design quality of homes. The government wants the thousands of new homes it is promising to build to be in keeping with local architecture – or risk losing the support of local residents.
Reacting to Raab's appointment Assael Architecture director Félicie Krikler said the move was "a step in the wrong direction" because the sector needed political and economic certainty to make progress taking forward the policies lad out in last year's housing white paper.
"Understanding and addressing the issues plaguing the market requires time and effort, as does engaging the wider industry," she said.
"I hope that Dominic Raab can quickly contribute to the political push required towards unlocking the housing market."
RIBA president Ben Derbyshire said he looked forward to working with Raab. "There is no doubt that he has a challenge on his hands," he said. "A worsening housing crisis and a broken market are causing huge economic and social problems across the country and for decades our politicians have simply not done enough to deliver the high-quality homes we need.
"I am pleased that housing has been added to the departmental and ministerial titles at the former Department for Communities and Local Government as part of yesterday's reshuffle, emphasising the government's focus on addressing the housing crisis.
"In my first few months as RIBA president I've also been encouraged by the government's commitment to design quality – including holding a 'Quality Symposium' at the RIBA and increasing capacity and expertise within the civil service on these vital issues. I hope Dominic Raab and Sajid Javid will keep growing public expectations of design quality in their sights."
Federation of Master Builders chief executive Brian Berry said that while the churn in housing ministers was unhelpful, Raab was an "able and influential" MP who could bring new energy and focus to the brief.
"We hope that his focus will be on continuing to develop and implement a range of good sound policies which have already been set out by government in the housing white paper and other statements," he said.
"And we hope that he will be given longer to take housing policy forward than too many recent housing ministers."
Grant Lipton, co-founder of Great Marlborough Estates and son of Stuart Lipton, agreed, saying: "Progress on housing needs to be upheld. In recent months, the Conservative government has taken positive steps to addressing the housing crisis. However, the time-costly process of switching housing ministers threatens this momentum. The expansion of Sajid Javid's remit is a positive move, and I hope that Dominic Raab will be able to quickly get on with the task at hand."
London Assembly Member Tom Copley, who is Labour Party housing spokesman on the pan-capital body, said renaming DCLG and hiring Raab was unllikely to help deliver the 66,000 new homes London needed every year.
"If the prime minister was intending to give the impression that she is taking the housing crisis seriously by rebranding the department, she has failed," he said.
"Swapping one housing minister for another shows that there is still a revolving door at the department. What we need from the prime minister is not a rebrand or a reshuffle but additional funding for affordable housing."
Postscript
This story has been updated with a comment from the RIBA president.