Practice transfers majority holding to new trust in bid to promote 'partnership culture'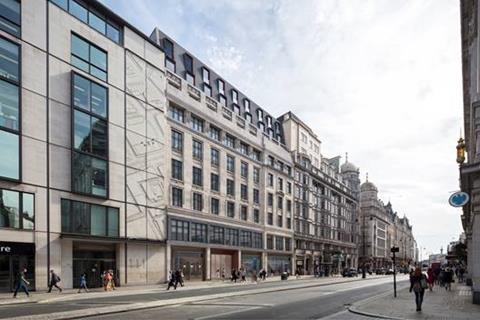 Orms Architects and Designers has announced that it has transferred a majority stake in the business to an Employee Ownership Trust as part of a drive to embed a partnership culture in the organisation.
The practice, which was founded in 1984 and has 75 staff, was previously owned by Oliver Richards and John McRae but began a restructuring process to strengthen collaboration in its design processes five years ago.
Now the finalist in BD's Architect of the Year Awards has confirmed the three-person lineup of its trustee board as McRae, practice friend and collaborator Richard Jones, and Valerie Tam. However the practice will continue to be run on a day-to-day basis by directors Richards, McRae, Richard Keating and Colin McColl.
McRae said that as the practice continued to grow its reputation he and Richards had wanted to find ways that gave staff greater input into the organisation and reward employees for their contribution through a council that would ensure all voices were heard.
"This is a natural evolution of the practice which focuses on a collaborative approach to design, recognises talent at all levels and ensure the practice can continue to evolve," he said.
In January, Orms won planning permission to refurbish and extend the 1930s Norman House office block on the Strand in central London.
Its design, for the Duchy of Lancaster, creates new office and retail space by adding a two-storey mansard extension clad in zinc shingles to the building, as well a new three storey brick and stone extension to Savoy Steps.
Orms said its proposals had been informed by careful analysis of the original drawings for Norman House, its historical context, surrounding Strand frontages, rooftops and materials.
The proposals include local references such as curved bay windows to the retail facades, stepped dormers and a steep inclined roof.