Green light for practice's plans to redevelop post-war office block
Plans to replace a post-war office block on London's main shopping street with a new-build structure that offers significantly increased floorspace have been approved by Westminster council.
Orms' proposals for the nine-storey Oxford House, at the eastern end of Oxford Street, would see the building demolished and an eight-storey block with basement and sub-basement levels constructed in its place. The practice had won planning permission to refurbish the office block, which has ground-floor and basement-level retail space, in 2016.
The site is immediately west of the buildings set for redevelopment by Hopkins Architects as part of its "Holden House" scheme for Derwent London, approved last year.
Westminster planning officers said Orms' proposals were "of a very similar height and bulk" to the current Oxford House, with the discrepancy between levels the result of more generous floor-to-ceiling heights.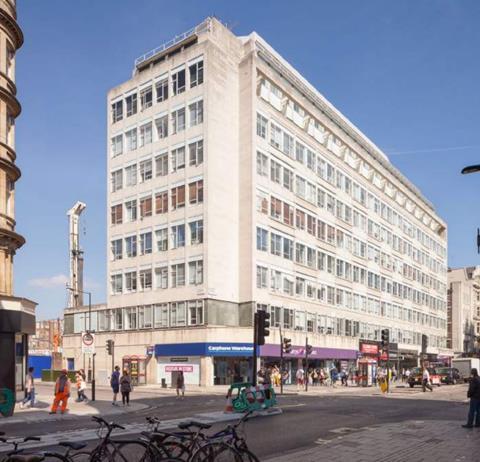 The current building has 10,562sq m of office and retail space. Orms' scheme would increase the total floorspace available to 16,091sq m. While the new building's basement, ground floor and first floor would be used for retail and its top five storeys for offices, the proposals called for flexibility over the structure's second-floor use.
Recommending the new scheme for approval, officers said the existing building was not considered to be of architectural merit while its replacement was "considered to be of high design quality and [would] contribute positively to the regeneration of the eastern end of Oxford Street".
Orms' proposals were drawn up for Pontsarn Investments, part of the Great Portland Estates group.