Ben Flatman meets a developer breathing new life into old buildings in a city not known for hanging on to its heritage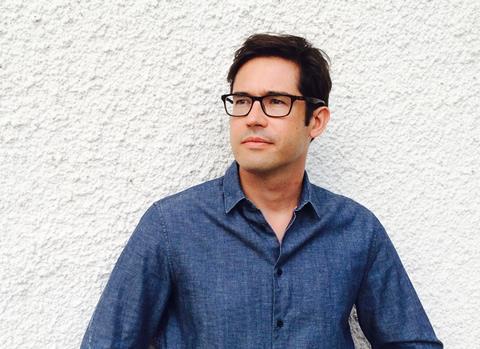 Birmingham has always struggled with its built environment and seems to have little confidence in its own architectural integrity. Patina, age and complexity are not generally celebrated. Too often the first thought when an old building is empty or derelict is to send in the demolition crew. The city also still has a tendency towards wholesale clearance. Rather than reimagining and stitching together what is already there, the council and its planners tend to go for a clean slate approach. The fine grain of Birmingham's core and historic industrial areas is increasingly disappearing under poorly massed high-density housing and retail development. Much of Birmingham's best Victorian and Edwardian commercial architecture was lost decades ago, and the hapless city council has recently been busy knocking down most of the good modern architecture as well. The Twentieth Century Society has just named John Madin's Central Library (demolished in 2016) as no.4 on its list of top 10 "Lost Modern" buildings. The destruction might be justified if the new architecture was exceptional, but most new development in the city continues to be extremely poor quality.
Birmingham could and should be aspiring to a lot more. So it's refreshing when an outsider sees the city's untapped potential and sets about saving some of its long-neglected built heritage. Stuart Holt has a background in the military and as an artist, but now describes himself as a "re-animator". He started buying up old property in the city's Jewellery Quarter at a massive discount soon after the financial crash in 2008, and his company Javelin Block (named after a barracks he once lived in) now has a string of successful conversion and restoration projects behind it.
The Compound, which Holt developed as his own personal home and a multi-purpose events venue, is currently nominated for the Stephen Lawrence Prize. Along with several other Javelin Block developments, it was also recently used as a location for Steven Spielberg's up-coming film, Ready Player One. Birmingham buildings don't tend to get nominated for national architecture prizes, and they don't tend to attract Hollywood directors either, but Javelin Block has clearly tapped into something about the city's urban character that few have previously had the confidence and imagination to invest in.
Holt first arrived in Birmingham in 2005. Jogging along the city's miles of hidden canal towpaths, he noticed how few of the derelict industrial buildings were being repurposed. In particular, he felt that the city lacked the interesting and high-quality residential conversions that have formed a key part of reinvigorating so many cities around the world. Apart from a few developments by architect-developer Mark Humphries in the late 1990s and early 2000s, the concept of converting factories to residential or any other use was still almost unheard of in Birmingham. Wholesale demolition or, at best, façade retention is the preferred approach for the region's leading developers. Holt was struck by the latent energy and untapped potential of the city and sensed the demand for developments that celebrated Birmingham's gritty and complicated history. He now talks about "re-animating these buildings and giving them back their integrity".
Holt's approach might not seem that different from any number of canny developers buying up old industrial buildings and converting them into trendy loft spaces. He even acknowledges taking inspiration from New York's SoHo and London's Shoreditch. But he brings a much-needed sense of civic responsibility to his projects, believing that development is "about people taking responsibility for their city". He repeatedly talks about having a duty to the city, and taking real pride in the quality of his work – aspirations that appear profoundly lacking from most Birmingham developers. "I see a lot of apartments built in the last couple of decades that won't last the test of time," he says. "I hope what we've done encourages others to think about their materials and detailing."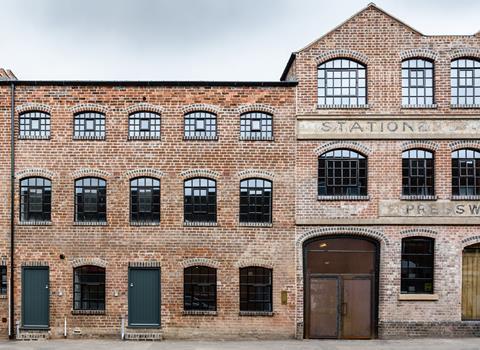 Instead of obsessing over square footage, Javelin Block brings a more qualitative approach to bear, eschewing maximising profits in favour of a more thoughtful and creative design process. Holt tends to work with the same team on all his projects and has actively sought out local artisans and craftspeople who share his commitment to working flexibly and experimentally as they explore each building's potential. Unlike Manchester, with its wealthy plutocracts, Birmingham was built by an army of often self-employed artisans and small business people. Some of this rich heritage, particularly in metal working, still survives in small workshops around the city, and Holt sees tapping into and celebrating this living tradition as essential to creating projects that are authentically for and of Birmingham.
None of this is necessarily new or ground-breaking, but the fact that Javelin Block's projects stand out as so exceptional in Birmingham is evidence of how sorely this kind of approach has been lacking. Glenn Howells started his practice in Birmingham with the excellent Custard Factory project in Digbeth, a huge conversion of old factory buildings for the creative industries. But that was almost 30 years ago, and it still hasn't triggered the transformation of the surrounding area that might have been expected. The Custard Factory still sits in a wider context of extensive dereliction and neglect.
Wholesale demolition or, at best, façade retention is the preferred approach for the region's leading developers
Phill Shepherd at Bryant Priest Newman Architects (BPN) has worked on many of Javelin Block's projects. He talks enthusiastically about Holt's collaborative way of working and the opportunity it provides for a loose and evolving design solution on site. "It's a very atypical way of working but very rewarding," he says. Shepherd describes his client as someone who enjoys taking time to think about a project – whether that be client, the architect or the contractor. "Time to think – that's what architecture has lost," says Shepherd, "and it's great that Stuart values that." Shepherd also observes that Holt has a profoundly visual, almost filmic sensibility, reflected in the interiors of his buildings, which might explain the appeal they have to a filmmaker like Spielberg.
Talking about why he chose to work with BPN, Holt observes that "BPN don't have an ego – a lot architects do." There is clearly a great synergy, with Holt acting more as a creative director, working intensively on the designs with the architect. Shepherd is fascinated by the opportunities he's being given to help bring back life to hidden corners of the city. Noting the tendency by many new developers to undertake site consolidation and replace multiple plots with single megastructures, Shepherd sees the work he is doing with Javelin Block as an exploration of how to "keep the urban grain of an area while still increasing density". One recent project in the Gun Quarter, called Comet Works, brought back one grade II-listed and two locally listed derelict buildings that others had been too intimidated to take on.
What Javelin Block and BPN are doing is not ground-breaking, but it is much needed in a city like Birmingham which so rarely manages to create architecture with sensitivity for context or local culture. Birmingham faces many other pressing problems, such as demand for affordable housing and decent jobs. But architects and developers have many roles to play in the life of a successful city. If Javelin Block is catering to an exclusive niche market, that doesn't take away the importance of its work as an exemplar to others of design integrity and commitment to architecture that celebrates the specificity of place.
Birmingham and the built environment in general need more people like Holt, whose approach to building and architecture is about so much more than the bottom line. Unlike conventional commercial developers, he is invested in process and legacy, and cares about the city he lives and works in. As a client, he is entirely immersed in the creative journey required when finding new uses for old buildings. And he is emotionally invested in his projects in a way that is too rare – certainly in Birmingham. It's the kind of passion that attracts others and helps generate the energy that brings in Hollywood film crews. Holt has big ambitions for Birmingham. There have been many false dawns in the city over recent decades. Let's hope that finally Birmingham wakes up and sees what he sees.