Some things have improved since Nan Fairbrother's day but planning pressures and encroachment on the Green Belt mean we urgently need fresh thinking, writes Gillian Darley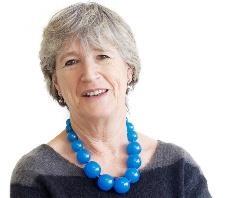 I hadn't read Nan Fairbrother's New Lives, New Landscapes for many years until John Grindrod's new book Outskirts took me back to it recently. It was published in 1970 and she died, in her fifties, the following year. It is an outspoken, prescient book written by someone who had come to landscape architecture late, after spending the war alone on a farm with her small children (the subject of her first book). That experience of a pre-war agricultural scene, set against her observations and professional training in post-war land use planning, its successes and failures, make for sharp, well-informed analysis. Her judgements hold up remarkably well and, almost 50 years on, read as a strong critique of 21st-century landscape incoherence.
As she wrote, if the new landscapes in which we live our new lives "are to be valid and therefore viable they must be created in terms not of the past but of our new industrial condition". Take "industrial" in the widest sense, as in the drab, commercially developed "islands" that motorways spawn, the yawning brownfield sites of former industry and future "development", or the unsatisfactory nature of seemingly accidental stretches of what she terms green-urban land, and she makes good sense. "Disturbed landscape" needs new ideas. Unlocking compartmentalisation in those green-urban areas, for her an "incoherent limbo", has – as she hoped – involved bringing in new industries set in parkland (the science park), the relocation of public institutions, greater emphasis on recreational land and higher quality, but smaller, urban open spaces.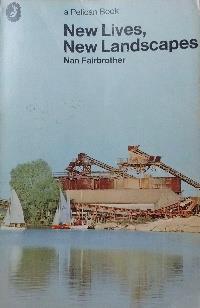 But rereading Fairbrother's call to arms it is hard to see where the fresh thinking for the next decades of the 21st century is to come from. The Green Belt, a confident instrument of planning policy in the 1960s, now stirs and flexes and resists, case by case. Wider land use planning looks like a roller-coaster set of policy directives from (continuously renamed and reshuffled) government departments. Laissez-faire and unconsidered development pressures are the drivers. Other cities, other countries, face the same problems; why not borrow ideas, variants on Copenhagen's green fingers or the Netherlands' green heart? Here the designated Metropolitan Green Belt in particular awaits a refresher, a validation for its progressive strengths, and a release for its weary, time-expired elements. Fairbrother was, she wrote, doing no more than offering suggestions for a constructive, coherent landscape policy instead of our old habit of "muddling through by trial-and-error pragmatism". Sound familiar?
Britain was not yet in Europe when Nan Fairbrother was writing and the post-war agricultural scene she described was pretty grim. In ecology, the handling of upland landscapes, and the amelioration of the effects of intensive farming in the interests of wildlife and sustainability, things have improved immeasurably, in large part through European legislation and funding.
At heart Nan Fairbrother was a naturalist – she argued for swathes of tree planting to define and sharpen the edges of town and country, and celebrated the surviving incidentals in rural landscape, such as an old track, fringed by hedges and verges, pointing out that "a lane is its boundaries … its windings and corners". Many of the hedges that were grubbed up in her day are now replanted, thanks to grant aid but, more importantly, the understanding of what they represent – habitat, memory, shelter and diversity. Nan Fairbrother's wisdom began with such rural intimacies, but broadened to take in the urban and the strategic. Read her and take note.