Andrew Mellor looks at the latest implications for ever-evolving fire safety legislation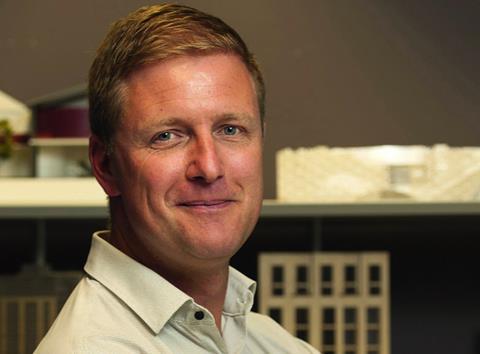 MHCLG has recently published yet another consultation document which proposes further changes to the guidance in Approved Document B (fire) for England, related to residential buildings.
It is therefore likely that we will have the third revised publication of ADB within a 12-month period, with the newest version potentially being published at the end of this year or early next year.
It is becoming difficult to keep up with all the changes to Building Regulations, Approved Documents and Guidance Notes.
We are of course also told that we will have a new Approved Document L (thermal), F (ventilation) and J (combustible appliances) in spring next year too, as well as the potential requirement for electric vehicle chargers to new homes. Added to this, the Building a Safer Future legislation will be forthcoming.
Anticipating the impact of all of this on development viability, design proposals and project delivery is not straightforward and potentially impossible at the present time. So this changing technical and regulatory landscape presents uncertainty at a time when there is much uncertainty in the political and economic arena.
The latest consultation document proposes to amend the Approved Document B guidance to lower the trigger height for installing sprinklers in new residential buildings from 30m to 18m. However, it is seeking industry opinion on whether the threshold should be lower than 18m. We know some industry groups want the trigger height to be 11m or as low as 4.5m and, given the recent fires in low- to mid-rise residential buildings, we may well see a lower threshold.
In my opinion the 30m height will soon be assigned to the historic guidance waste bin. But what does this mean for existing buildings without sprinklers? It seems there will be no retrospective policy just yet but the future introduction of the building Safety Case review will, I am sure, identify some buildings which require sprinklers to be installed due to fire safety concerns.
The other proposals in the consultation document are the inclusion of evacuation alarms and wayfinding signage at each floor level. The former is intended to allow the fire service to evacuate a single floor or multiple floors at any one time via the use of an evacuation alarm system in each apartment. The latter will enable firefighters to more easily identify floor levels and apartment locations to speed up operational response times. These are relatively minor requirements in terms of technical detail but will have obvious cost impacts and we should be aware of transitional arrangements which may mean current projects have to comply with the new policy if it is introduced.
The government will undoubtedly be waiting keenly for the initial findings of the recent fires in a series of residential and hotel buildings to understand why they happened, why fire spread throughout the building and if regulations need to be further amended to respond to such feedback.
Considering the most recent large fire at Worcester Park, it is not yet understood how the fire started and how it spread through the building in the way that it did. Everyone in the building escaped safely, but the building was destroyed.
The Building Regulations exist to protect building occupants and not to preserve the buildings themselves, so in essence the regulations worked at Worcester Park. However, many will question what if residents had not escaped safely and why was the whole building destroyed so quickly?
The Worcester Park buildings are constructed, I understand, from timber frame with a cement fibre external cladding. There will therefore be continued debate about the safety of timber-framed apartment buildings of any height and whether they are deemed to be safe
Will we now see a requirement from government for lower-rise timber-framed residential buildings to have sprinklers fitted or for the trigger height of 18m for the use of combustible materials in facades to be lowered?
What we can be sure of is that MHCLG is considering a number of options at the current time in its response to the Worcester Park fire.
It is very likely that developers, building insurers and mortgage providers will also influence the use of combustible materials in the facades (and potentially structure) of lower-rise buildings.
Postscript
Andrew Mellor leads the development consultancy team at PRP. The practice has been advising MHCLG and conducting research around policy and building regulations.