Mark Middleton assesses what we know so far of Boris Johnson's policies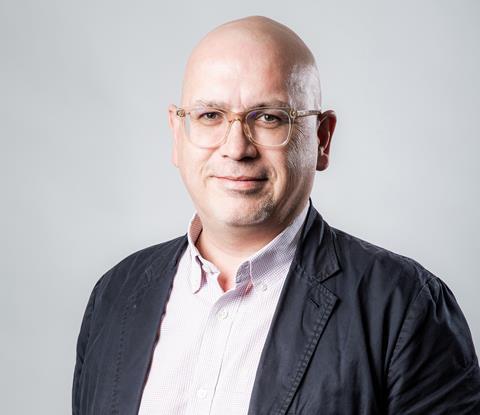 We have a new prime minister. None of us voted for him and, barring a parliamentary coup, Boris Johnson will take the country out of the EU and into the next general election in May 2022.
That's just under three years living in Boris's Britain. If we were to put all the politics, personality and no-deal angst to one side, what can architects expect from our new PM and his cabinet?
Based on first evidence, Johnson wants to be a populist prime minister looking at the whole of the UK and a lot of his early attention has been focused on the north of England and Scotland.
This could be good news for regional practices and the towns and cities which they serve. He has made an early commitment to improving the Trans-Pennine link between Manchester and Leeds. However plans for a high-speed link between these two great conurbations have existed for some time. The proposal also doesn't solve the bigger challenge which is to link both coasts and spread the economic benefits along the east-west spine from Liverpool to Hull. Therefore High Speed 3 should be a priority – and it must be developed alongside the later, northern phases of HS2 as well as links to London. Johnson hasn't yet committed to HS2 but has said he would "hesitate for a long time" before scrapping the project.
One of Johnson's wilder suggestions is to create Singapore-style freeports in Aberdeen, Peterhead and Teesside. Freeports are areas where goods can be manufactured, imported or exported without the normal barriers to trade such as tariffs or customs duty. A few of these areas already exist within the EU so it's not an alien concept – and it might bring much-needed investment and jobs to deprived areas. The Jebel Ali freeport in Dubai employs around 145,000 people and accounts for 40% of direct investment into the UAE.
If this is going to happen, then a port on the north-east coast of England would give even more weight to the argument for HS3 and make a case for another freeport on the west, in Liverpool.
Johnson recently described the planning process for large projects as "extremely inimical at getting things done at pace and scale". This suggests that the freeports would avoid most forms of planning oversight and sound a lot like a string of 21st-century Canary Wharfs beside the sea.
Regeneration is a recurrent theme. Johnson has pledged £3.6bn to be given to 100 "run-down" towns and cities. This fund is intended for use on a wide variety of projects from housing and urban realm to youth projects. There is no guarantee that this will either be made available or spent wisely but with Johnson's commitment to small government we can be sure it will be an initiative where local councils decide how to spend it. Let's hope they avoid projects large on PR but low on substance.
There is a need for further policy change from central government to allow investment in social housing and there can be no better example than the one set by the city of Norwich and its recent Goldsmith Street development.
The final question must be about Heathrow. Boris has promised to study the forthcoming court cases which are challenging the government's policy of proceeding with the airport's expansion with "lively interest". Having previously promised to lie down in front of the bulldozers, this is the project most would expect him to cancel. The greatest sign that it will go ahead is the appointment of Grant Shapps as transport minister who has been a strong proponent of expansion, even criticising Theresa May for allowing an open vote on the issues in the Commons as "fudge and dodge" back in 2016. Boris will get involved, but this too will proceed.
Empirically, his stint as mayor of London gave him a mixed record. We got Boris bikes but not his island or bridge; and two of these cost the taxpayer millions without much to show. Based on this evidence, he could be a carpet bagger who wants to get everyone talking about vanity projects, distracting us from asking important questions.
Simultaneously, he is seen as a charismatic leader who is creative and not afraid to think big. I have met him on several occasions and must admit I couldn't help but enjoy the experience whether I agreed with him or not. Whatever your politics and position, we have businesses to run and we must weather any storms. If not for ourselves then for our staff and suppliers.
With a government desperate for approval and that seems to be committed to defending the indefensible – crashing out of the EU with no deal – I hope that for all of us there is a spoonful of sweet opportunities to take the edge off this foul-tasting medicine.