The housing white paper contains some welcome measures. But it also reveals ministers' thinking remains woefully short-term, says Hank Dittmar
"If at first you don't succeed, try, try again."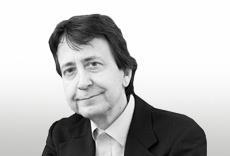 In the latest reboot of housing and planning policy since the 2008 recession, the Tory government may be at last be realising that taking all your policy advice from the volume house builders helps the volume house builders more than it helps build more houses.
From the issuance of the National Policy Planning Framework (NPPF) on through Help to Buy and the introduction of viability assessments, the emphasis has been on getting the big builders to increase output. The result has been a big increase in permissions but not in completions, and a reduction in the share of housing produced by smaller firms.
Now comes the much-delayed and much-debated new housing white paper, and most of the press seems to have been about the green belt. It appears much of the industry supports a review of green belt, with a largely professional audience at last week's London Plan debate overwhelmingly voting in favour of such a review in a non-scientific poll. This debate seems likely to go on. For, while the government has not relaxed planning restrictions on green belt development, it is said to favour ratcheting up quotas on local plans.
The white paper also increases the pressure on builders who have approved sites to actually get building, with use-it-or-lose-it provisions that are still emerging. This policy is aimed at forcing builders to move forward with the more than 400,000 homes with planning permission that have yet to begin construction. This figure ignores the much larger portfolios of strategic land under option agreement with the larger builders.
Building for shelter rather than for investment requires more than just rented accommodation. It requires a different approach to land
But the biggest news in the white paper to my mind are the efforts being taken to stimulate competition in the industry and to address the broader market for housing beyond the executive homes and investment flats that big builders favour. There are provisions aimed at catalysing the build-to-rent sector, at providing housing for older people and at encouraging smaller builders. Provisions to support prefab housing and to make it easier to build extensions and accessory units are also aimed at stimulating the sector. Provisions to release brownfield land and land near transport hubs to smaller builders have also been tipped.
The focus on building homes for rent, including the affordable rent category at 80% of market, is welcome. It should stimulate competition in the industry. Also welcome are provisions that make renting a home more attractive, such as a three-year assured tenancy. The UK lags well behind Europe in the proportion of the population in rented accommodation and increasing its share might help to reduce the impact of the next housing bubble bursting.
Building for shelter rather than for investment requires more than just rented accommodation, however. It requires a different approach to land. We need to see land development as a long-term proposition, with value to be gained from building community rather than just raising roofs.
The best of the council house builders knew that, as did the great London estates and the Victorian village builders and garden city planners. There is as yet little evidence that government gets that point, for if they did they would be masterplanning government land, taking it through planning, providing infrastructure and selling serviced plots for rental housing, for sale housing and for social rents. They would be stimulating construction by local councils and by housing associations.
Government would also be making it easier for older people to stay in their homes by permitting them to unlock equity with an accessory unit or an extension to accommodate family members rather than solely incentivising them to move from their neighbourhoods and social networks into new properties.
I am pleased by the shift in direction indicated by the white paper, but I had hoped it would go further in shaking up the housing market. Too few players have too much control over too much land, and the government needs to do more to encourage new entrants and bring back old players such as local authorities and smaller family-owned building firms.