With development now delivered by a diverse, fragmented variety of organisations, Jane Briginshaw convened a group of political leaders to discuss who should stitch this together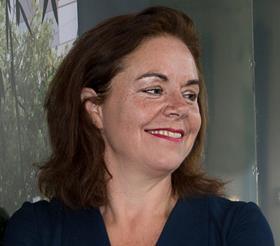 Why and how do you start a new conversation on placemaking? In a world much changed from the days of the New Towns and the Urban Design Task Force we need ideas and strength from new partners to lead us to creatively imagine and deliver even better new places. Start with a conversation. Lord Kerslake was kind enough to host Who's Job Is it Anyway at the House of Lords for a group of national and local politicians and leaders, from organisations ranging from the GLA to Ebbsfleet, Cambridge, London, Kent and Bedfordshire facilitated by JBA, Telos and Design South East, gathered to pool experiences, thoughts and ideas.
Lord Kerslake set a scene of change: 'Not so long ago, the task of making new parts of the town and country was relatively simple. Directed from the top by central government, local government, with little constraint on financial resources, were the undisputed leaders. The old 'command and control' model was clear but it belonged to a different world: 'when we look at the old films of new towns we cringe at the arrogance'.
Local Authorities should be and still are front and centre was a theme echoed again and again
We began by talking with politicians and local authority leaders. They know they can't do it alone but our short discussion threw up a host of tests to be thought through. Speakers remembered the London Docklands Development Corporation as a successful example from the past. While agreeing that they 'delivered', they asked the question 'for whom?' and asked why development corporations couldn't be owned by the local authorities. Local authorities should still to be held as honest brokers but questioned how to maintain that role faced with their need be profitable like other developers, even if it is to shore up social service budgets. The answer? Thinking about how to control things that developers need such as infrastructure.
Today there is a more crowded field with new players on the pitch who are bigger and more diverse. The role of the developer has expanded and housing associations are taking a lead. It is less clear who leads overall. On resources - the historic role of planning in terms of development and strategy no longer exists. Struggling to keep local government planners in London and the South East, the profession has been eroded and the balance of power between planning and developers has shifted.
Many thoughts and ideas emerged. Local Authorities should be and still are front and centre was a theme echoed again and again. However, what you needed to do in the past was narrower with greater powers to control and with financial support and robust resources. Now we need to work differently and engage with community based organisations and new partners beyond traditional rigidities to embrace a wide form of placemaking with schools, GPs, health and wellbeing boards, neighbourhood forums.
The White Paper touched on raising planning fees, but in high growth areas there is scope to go further
New forms of partnership and leadership are emerging but new skills are needed. The White Paper touched on raising planning fees, but in high growth areas there is scope to go further to ensure local authorities can carry out their role effectively. Entirely different development skills, often drawn from the private sector are needed. To facilitate this, support is required to capture income over time.
The way forward is very different from the past and the question is how do we become effective at partnering and create conditions where the local authority can play that role? Unless we do, we will never carry the public with us – it is not just about housing numbers.
We asked the question 'Who's job is it to make places better?' first to local authorities, whose traditional role it has been. They were clear that the job was still theirs, albeit with a much changed role. Next, over to the other players, the designers, developers, housing associations and community organisations – and you. Who do you think the custodians of place should be?
Postscript
The former head of design and sustainability of the Homes and Communities Agency, Jane Briginshaw runs her own consultancy specialising in planning and placemaking and offers design advice to local authorities and housing associations.