Julia Park finds inspiration in some remarkable community initiatives – but stresses that funding is the key to smoothing inequalities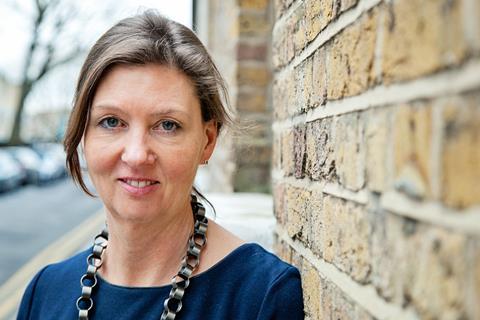 It's been 14 years since the post of housing and communities secretary was held by a woman; Hazel Blears took on what many perceive to be a poisoned chalice in 2007. Only two of the six men who succeeded her have lasted more than two years in the post. Eric Pickles hung on for five and Robert Jenrick managed just over two. Gender shouldn't matter but, given that the job is largely about housing – a sector in which women are generally well represented – it's disappointing that the people at the top, notably policy-makers, major developers and metro mayors, are still overwhelmingly male.
Michael Gove, the latest man tasked with finding a solution to the housing crisis and levelling us up, is reportedly on the case. It could have been worse: Gove is energetic and wasted no time instigating a review of the planning white paper cooked up for Boris and Jenrick by their inexperienced team of advisers. Brownie points for that, but if he is to stand a chance of fulfilling his expanded brief, he's going to need a raft of new ideas, a lot of money and considerable patience.
If Gove is to stand a chance of fulfilling his expanded brief, he's going to need a raft of new ideas, a lot of money and considerable patience
He would do well to start by reading No Place Left Behind, the final report of the commission into prosperity and community placemaking chaired by Toby Lloyd, Shelter's head of policy for seven years and former housing adviser to Theresa May. Published by Create Streets Foundation, it is sobering and inspiring in equal measure.
The 18 commissioners seem diverse and well-qualified. Refreshingly, most are new names and the majority are women. The report is well written, if a bit long. It's not politically biased and it pulls no punches. The language is confident, and the commissioners are clear that this isn't about delivering major infrastructure (though that may be needed too) but about listening to local people and taking a forensic look not just at every town, but at every street.
Each of the six chapters makes numerous, wide-ranging policy recommendations. They need to – the inequalities that lie at the centre of the problems have accumulated over decades. They're multi-faceted, so it will take time to understand the root causes, identify the solutions, and make a difference – which, of course, is why our secretaries of state need to be the right people and stick at it.
Here's a flavour of the policy recommendations:
Make a 20mph speed limit the standard for urban areas
Deliver a comprehensive national bus service with regular and reliable services, at a flat rate of £1
Convert bounce-back loans made to independent high-street business into grants
Ensure high-street renewal includes co-locating public services in community hubs
Reform compulsory purchase law to enable more strategic law-making
Reshape the green retrofitting scheme to support area-wide retrofits, focusing on left-behind areas first
Cut VAT to zero on labour and materials for work on existing homes, in line with the treatment of new-build homes
Reduce the Local Housing Allowance payable on substandard private rented stock in neighbourhood improvement districts
Free local government from the debt burden holding back its investment.
The commission acknowledges that all this won't be cheap but doesn't put a figure on it ­­­– choosing instead to quote Centre for Cities, which says that the schemes outlined so far by the government are "a drop in the ocean" and that closing the north-south divide would cost in the region of £2tn (roughly the cost of the unification of Germany after the fall of the Berlin Wall).
Each chapter of No Place Left Behind ends with three or four case studies. "Inspiring" sounds like a cliché but I can't think of a better word for what these local communities are achieving. The Good Things Collective CIC in Morecambe is a great example. The town developed into a popular seaside resort in the late 19th century and thrived until the middle of the 20th, when decline set in – the loss of two piers didn't help. Many of its historic buildings have fallen into disrepair, and much of its current housing stock is low-quality rented accommodation owned by absentee landlords. The once desirable guesthouses are now HMOs.
The collective was founded in 2015. It aimed to provide spaces and opportunities for local people to participate in creative projects, start and grow businesses, develop their skills and networks, and improve their wellbeing. Repurposing empty, derelict or underused buildings and spaces is part of their mission. Initially working with 50 local artists and creative entrepreneurs to showcase and sell their products, the group set up a gallery shop and cafe in the town's West End. Partnering with a local writers' workshop to acquire the space, it received support from Morecombe's Big Local Group. Many other initiatives followed.
Now a community land trust, the group is able to drive the process of bringing disused local buildings into community ownership. New grants are coming in, and the plan is to turn Centenary House, an empty but once significant building, into a community hub over three floors. In the longer term the collective hopes to reclaim and refurbish low-quality homes from the private rental sector and make them available to local people at affordable rents.
The No Place Left Behind report details many other locally led initiatives. Urban Hax caught my eye, partly because I'm a maker at heart, and Acts of Random Caring CIC in Wolverhampton sounds amazing too – but so do all the others.
Levelling up requires bottom-up initiatives supported by significant top-down cash. Private investment will kick in over time, and communities will start to believe that they have a future. But we're talking decades, not years. The government must understand that and have the humility to work with the other political parties to see it through.
Postscript
Julia Park is head of housing research at Levitt Bernstein