Mark Middleton looks back at his new year predictions for 2018 and regrets that all too often he was on the money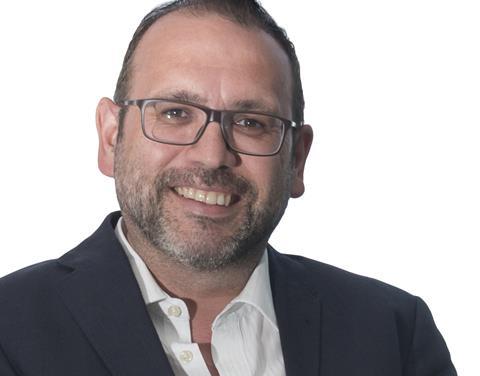 Back in January I made some predictions for the year ahead for my column "And the Stirling goes to…" In what will be my last piece for 2018 I revisit all 10 to see if I've been a foresighted architectural Nostradamus or a myopic and out-of-touch Scruton.
1. Brexit will hang over us like a stale cloud. This one definitely came true. The turmoil continues and the threat of no deal with the EU is now a very real possibility. Brexit is beginning to bite, with many firms making redundancies including RSHP who shed 10% of their staff in October citing Brexit as one of the factors.
2. EU architects stay or go. Again, this one came true. Largely they seem to be either going or not coming. In September, the Arb reported that there had been a 42% fall in registrations from the EU, and architectural recruiter Bespoke Careers also reported a 39% drop in applicants from the EU this year.
3. Projects on hold, lots of tyre-kicking. Unfortunately, this prediction also happened. The Construction Products Association (CPA) reported last month that overall construction fell by 0.6% this year. The worst affected were commercial office projects which dropped 20% and are expected to fall a further 10% in 2019. This fall was balanced somewhat by the increase in housing construction.
4. Spurious competitions. Correct, again. This was a hot topic with numerous panel events and discussions in the press, mainly criticising the length of time they take and submission requirements. I personally spent a professionally sapping 18 months up until February this year on a ridiculously involved design competition for the new Changi T5. Ultimately, the decision on the winner could have been taken after the first three months and the huge expenditure of time and money could have been invested elsewhere. Something needs to be done to standardise the competition process to make it fair and reasonable.
5. Less adventurous clients. This also came true. It's hard to prove, but our last 10 tender returns all had very detailed requests for specific previous experience of either the building type or the city it was based in. Clients are after more reassurance, making it hard for emerging practices to break into new sectors. When Grimshaw won Waterloo International Terminal, we were only a 20-strong practice with a portfolio of industrial buildings and some offices. Today, no client would take that chance on a small firm.
6. Stirling Prize going north. This one prompted the RIBA president Ben Derbyshire to tweet me directly to say: "It goes to the best and most relevant architecture on the shortlist wherever in the UK." Unfortunately, this year that happened to be a £1bn central London office building by our favourite unicorn botherer Lord Foster (see image below) and not the gallery in Cornwall or the cemetery in Hertfordshire by up-and-coming practices. At number six, this prediction did not come into fruition.
7. Gender and diversity issues remain red hot. This one came true and is only picking up more momentum. The unsavoury revelations about Richard Meier show there is a long way to go; men in senior positions continue to abuse their status. The issue of sexual harassment at work isn't at the forefront of the equality debate in the UK, unlike the US as I covered in my October column about the AIA Women in Architecture conference. Here we tend to focus more on equality in salary and opportunities for promotion. There is still much more to be done.
8. More "cost neutral" part II students. While there are no statistics to quote here I'm definitely claiming this one. The courses that offer part-work part-study opportunities such as those at the London School of Architecture and Sheffield University are more popular than ever. A number of part I sgntudents at Grimshaw have made the switch, leaving their first universities, and we are being approached by other colleges to offer sponsorship and placements as part of their curriculum.
9. Professional reciprocity. While this was aimed at an RIBA deal with the professional bodies in Australia and North America, news in October from the Arb that a no-deal Brexit would mean the end of mutual recognition between the UK and EU has brought this issue into sharp relief. No news yet on how this might be resolved which is disappointing, although I am assured by the RIBA president that it's high on the agenda. With meetings scheduled for early in the new year progress is being made. It's a "no deal" on this prediction.
10. More meaningful appointments. This also did not come true. While I have seen some recent appointments which allow the ability to extend commissions to later stages, these are few and far between. I don't think the tide is changing in this regard.
The tale of the tape is seven bullseyes and three misses. Thankfully I'm more Nostradamus than Scruton. Now where is that lottery ticket…?