Mark Middleton reports from the US's Women in Architecture conference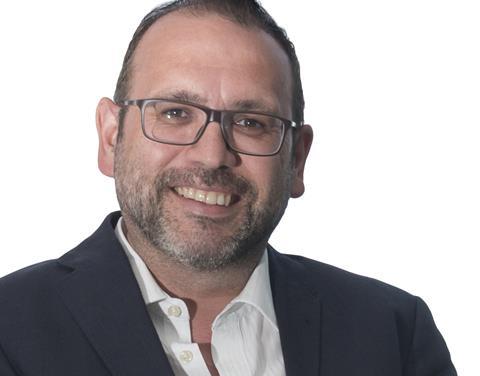 Laura Friedman wants to talk about power. She is a member of the California State Assembly, ex-mayor of Glendale, former film producer and the keynote speaker for "Powerful V", the annual AIA conference about Women in Architecture. Perhaps I shouldn't have been surprised that the issue of sexual harassment was raised so early, readily and before such a large forum but with Weinstein revelations the issue is very present here in any discussion about gender diversity.
She argued that the opportunity for abuse is created where there is an unbalanced dynamic between the powerful and the powerless. This is typically found in professions with perceived patriarchal structures such as politics, film direction and – yes – architecture. These are fields where young women are desperate to establish themselves and as a result can be vulnerable.
Friedman believes the revelations in the film industry were not about sex but about power and that they should serve as a warning to architecture. She believes, as we all do, that our profession needs more female leaders. But as part of that change her advice was: "Culture eats policy for lunch!" By this she means you can have all the legislation you want but if you succeed in changing culture you can create lasting change. If workplaces can become safe environments where any allegation could be reported and resolved in a fair, transparent and reasonable way, we would go a long way to eradicating the chances of harassment. This direct call to action made the conference very different from any WIA event I have ever attended.
I took the opportunity to attend the conference on a recent trip to visit Grimshaw's fledgling studio in Los Angeles with the express intent to see where we were in comparison to the USA.
The conference was incredibly well attended with more than 400 delegates – mostly women, but there were a small number of men including myself. The stated aim of the conference was to create opportunities for change but also to celebrate the accomplishments of female architects.
The conference had keynote speeches and panel discussions on a variety of topics from affordable housing to promoting affirmative action. Young architects were also given the opportunity to talk either about their working experiences or to present research projects. The programme even included a teaching session on unconscious bias which unfortunately seemed to get lost in the vastness of the hall. Perhaps it's an idea that would have worked better in smaller groups.
Most of the knowledge-sharing highlighted the now-familiar damning statistics on gender bias: in the USA despite 41% of all students being women only 20% become licenced or qualified architects. So straight away things appear to be much the same here in America as it is in the UK.
Perhaps the most shocking revelation was that a staggeringly small 8% of the fellows of the American Institute of Architects (FAIA) are female. This is a title given to those who have made an outstanding contribution to either design or education in architecture which is surely something the AIA should be looking at correcting.
These varied sessions were broken up by more informal lunchtime sessions where delegates could share their personal experiences or initiatives on a number of topics relating to gender diversity. I sat in one about implementing equitable practices where I discovered that women in the UK enjoy much greater statutory protection than their American counterparts for things we consider to be basic provision such as maternity pay. I learnt that in the USA employees have the right to take time off for childbirth as part of general family leave, with their jobs protected for six months. But employers are not required to provide any maternity pay during this time. Terms vary on a state-by-state basis, but women can claim "disability" insurance depending on the type of childbirth. Caesareans get longer than natural births and even then it is only for a few weeks.
As a child of the welfare state I found this hard to reconcile, while the women I spoke to were amazed by the provisions in the UK. They felt that such a system would help with female employee retention and returning to work if implemented in the USA.
The diverse programme made for – forgive me – a powerful event with great energy and camaraderie. I felt a palpable difference to WIA events in the UK, arguably braver than ours, as they embrace open discussions around harassment while covering a broad range of topics with genuine heart.
There is something to be said for having a larger gathering. The opportunities afforded to younger female architects to speak to a wider audience were a definite highlight and provided a nice counterpoint to the heavyweight keynote sessions.