With employment levels at the world's top 100 architects oddly static, there is a growing sense they are battening down the hatches. But there are a few exceptions, writes Thomas Lane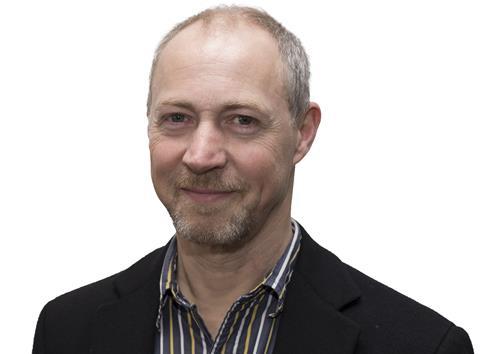 This year's WA100 survey is perhaps most striking for the fact that the overall headcount of the world's top architectural practices has barely moved. The top 100 firms lost 510 architects from last year's total tally of 37,787 – a decrease of just 1.3%. The 10 largest firms have generally expanded more than the smaller practices but this year the top 10 added just seven architects – an increase of 0.05%.
Compare this to last year when the architects employed by the top 100 leapt by 6.45% to the highest level ever recorded by our survey, and the top 10 swelled by 7.29%.
The same firms once again occupy the top four places. Gensler retains its grip on the top slot with 2,817 architects, up 190 on last year. And it shows no sign of letting up, with a spate of new office openings in the pipeline.
Second-placed Nikken Sekkei increased its headcount by 41 and Aecom, retaining its spot in third place, recorded a drop of 96 to 1,637. HDR, in fourth, added 99.
There was some shuffling of the deck in positions five to 10, due to a change in the way Perkins & Will calculates its architect numbers. HKS parachuted back into eighth after a year out of the top 10, displacing HOK, which slumped to 21st, again due to a change in calculation methods.
Among UK firms, Foster & Partners suffered the same fate and has been knocked off the local top spot by BDP, which added 88 architects by joining forces with Toronto-based Quadrangle. Third-placed Allford Hall Monaghan Morris climbed 14 places to 39th with a 25% increase in numbers.
The fall in the number of architects employed by the top 100 may be down to increasing caution about the prospects for the world construction economy. Just 55% of architects say the global construction economy will grow over the next 12 months, compared with 72% last year. This is the most pessimistic figure for five years.
Even in the world's most buoyant markets, optimism is tempered – 78% of practices think there will be growth in North America and the Pacific Rim over the next year, a drop from 92% and 83% respectively.
Predicting wider economic trends is particularly difficult when the US president has a tendency to make up policy on the hoof
Firms are confident that the Chinese government will continue to spend on construction despite restricting real estate lending, as it wants to improve healthcare and education and to stop commercial and residential prices from increasing due to a lack of supply.
Several Chinese firms have entered the WA100 for the first time this year, including Arcplus, in at 28 with 432 architects, and CCDI, in 65th place with 183. Some Chinese WA100 regulars have grown significantly: Wong Tung & Partners took on 84 architects this year, a 63% increase in headcount. Chinese firms that have worked with big international practices are taking on projects one tier down from the mega schemes – a trend that, coupled with a tightening market, could see some international firms exit China in the next couple of years.
Predicting wider economic trends is particularly difficult when the US president has a tendency to make up policy on the hoof. As the WA100 went to press, Trump stated he was in no hurry to resolve the US-China trade war before next November's presidential election. To date, the dispute seems to have made little dent on the North American and Chinese markets, with a clear majority of architects saying that tariffs had had no impact or had improved work prospects.
But few think this will continue: a majority believe work prospects in both markets will be damaged by the trade war in the coming year, with the greatest pessimism reserved for North America, where 54% predict a decline.
Architects remain pessimistic about prospects for work in Western Europe, the Middle East and Latin America. Amid all this uncertainty, firms may need to hunker down and hope for more predictable times ahead.
How the charts were compiled
The data for the rankings and tables in the WA100 report was gathered by UK communications agency Camargue on behalf of Building Design. Details and listings are the results of a survey sent out to more than 1,000 architecture practices worldwide in October 2019 and analysed the following month. The listings contained within this publication are therefore based on declarations from the practices themselves.
WA100 2020 survey
To take part in next year's survey, contact Mike Conway at: Worldarchitecture@camargue.uk or call +44 (0) 1242 577 277
How to access the WA100 2020 survey
PDF: A downloadable PDF of WA100 2020 is available for £35.00 + VAT
Print: Extra print copies are available for £42.00 + postage
For more on Building Design subscription packages, go to bdonline.co.uk/subscribe