As the key East End site comes back on stream, client and architects have a chance to redefine London's City fringe, says Elizabeth Hopkirk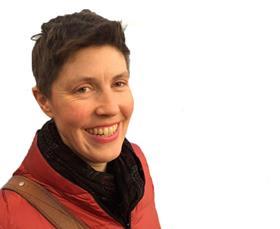 The developer of Bishopsgate Goodsyard is finally to restart the long-delayed £900m scheme, but without the most controversial element – PLP's towering blocks of flats. Cue celebrations all round. A significant scheme that's already taken hundreds of hours of many architects' time can get moving. And the people who feared their homes would be overshadowed and the skyline trashed are appeased.
Yet while opponents of the towers clinked bottles of craft beer, the developer remained curiously muted. In truth the Hammerson/Ballymore joint venture is still smarting from the pasting it's taken since it first began dreaming about this 4.4ha plot more than 10 years ago: celebrity-studded local hostility, mayoral call-in, multiple re-designs.
If those punches are still stinging, it can only be a good thing. This is an important site at a contested boundary between the Square Mile and the East End. What happens here will set a precedent for the rest of the City fringe, that fragile brown belt strung around London's financial core.
So far every argument over what to build in these transition zones has been won by the City slickers. We have, for example, Foster's unforgiveable desecration of Spitalfields Market and, above Aldgate East Tube, Sigma Seifert's incoherent One Commercial Street flats, the first offspring of the City's unholy union with Whitechapel.
But the City fringe belongs as much to the East End as to the Square Mile. Why shouldn't the genes of its other "parent" be expressed in what's built? The precedent for mid-rise masonry structures is as strong as that for glass towers.
The Goodsyard developer has not yet revealed its new plans, but it has asked FaulknerBrowns, working with BuckleyGrayYeoman, Chris Dyson and Spacehub, to "explore options". Along with the towers, it is reported to have slashed 1,000 flats. It won't say why but it seems clear it can smell a downturn in the luxury housing market. Cutting the resi means it can also drop its (hardly generous) "affordable" housing contribution, and a lower-rise scheme is likely to walk through planning.
Right now there is a chance for the architects to propose something genuinely innovative. They have to provide a significant amount of office and retail space – but they must do it in a way that imaginatively weaves the new fabric into the old and continues the lively local pattern of atmospheric alleys. Then we'll be looking at an exemplar rather than an object of resentment.