Despite some surprising inclusions, this year's Stirling prize has nominees to match the best from any previous year, writes Ben Flatman
After a livelier than usual 2021, this year sees a return to a more conventional Stirling shortlist. There is nothing here to match the playfulness of Marks Barfield's Cambridge mosque, or the structural daring of the Tintagel Footbridge. But that doesn't mean 2022's slate is without interest. In fact, I believe the best of this year's nominees are as good as any projects we have previously seen in the Stirling.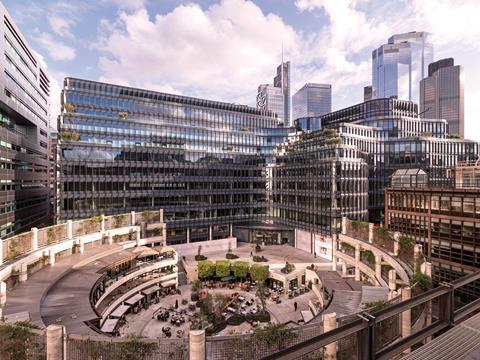 1 Broadgate's inclusion comes as something of a surprise, however. It may seem odd to look back at a 1980s real estate development with nostalgia, but I see what has happened to Broadgate in recent years as a rather pointless wrecking exercise. What was a series of urbane buildings and public spaces, has morphed into an incoherent architectural menagerie.
MAKE's 5 Broadgate epitomises the transition away from Arup Associates' original vision to the current jumbled mess. Hopkins' building is not that bad, and deserves a commendation for its net zero credentials, but it does feel rather bloated and incongruous in this location.
I am not a huge admirer of fully glazed facades in any context, but it has always struck me as a particularly uninspired choice for the City. It seems especially a shame that Hopkins, with its rich history of masonry structures, was not able to find a more sympathetic way of engaging with the immediate surroundings.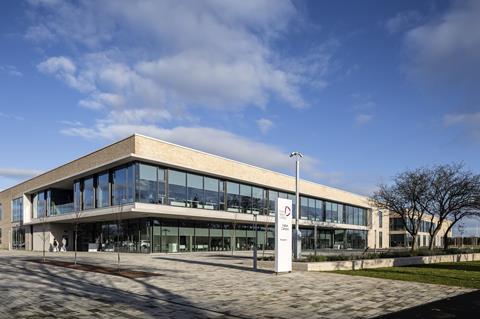 According to the RIBA's own website, Reiach and Hall's Falkirk Forth Valley College is harking back to the 1960s. If this is the case, then it is perhaps not the best advertisement for the architecture of the period. This is decent, cost-constrained public architecture, of the sort that many parts of the UK would consider themselves lucky to get. But it is hard to see why this is Stirling material.
The lack of any Scottish entries on last year's shortlist may partly explain why it's here, but I'm confident that Scotland has much better to offer. Moxon Architects' stunning office building in the Cairngorms, for example.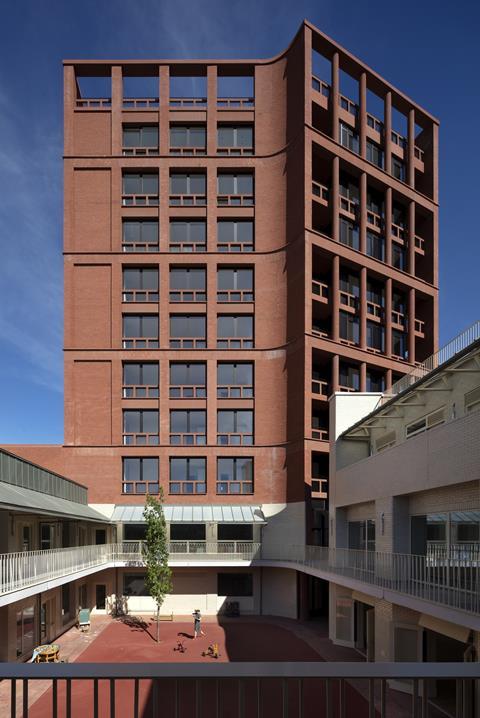 There have been several very dubious educational winners of the Stirling in recent years. Projects that seem to have been chosen mainly because they ticked some virtue-signalling box for the jury. Hackney Primary School by Henley Halebrown does not fall into that category. Like the old London Board Schools, this is a beautiful building that enriches its context and creates an enclosed and nurturing environment for its students.
The school building was partly funded by the sale of apartments in the conjoined tower block, which was also designed by Henley Halebrown and is nominated with the school. Although you could argue that it represents everything that's wrong with how we plan and fund school building in the UK, it's still an exceptional piece of architecture. In some respects, the realisation of such a substantial piece of design, despite the constraints, makes this an even more remarkable project.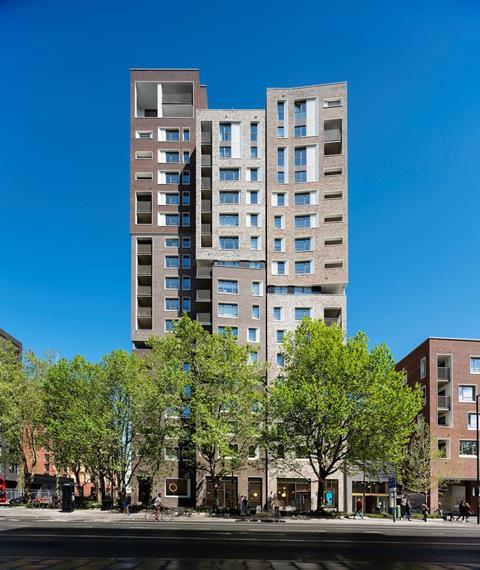 I have written before about how I would like to see more masonry high-rise architecture in London, but somehow Panter Hudspith's Orchard Gardens at Elephant Park was not what I was envisaging. The lower-level elements are more successful, but the tower itself, with its fragmented façade treatment just feels contrived. You can see what the architects were trying to do, but have to question whether it was the right approach. Maccreanor Lavington's nearby series of building is surely a more successful example of this type of mixed typology redevelopment.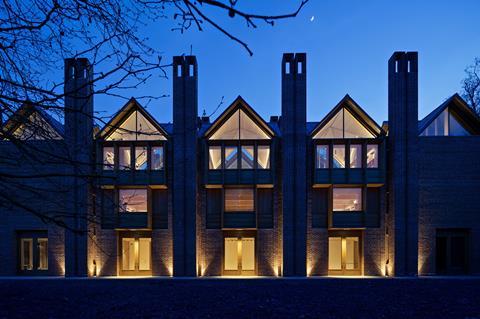 I find it faintly absurd that Niall McLaughlin has not yet won the Stirling. I don't know whether the new library at Magdalene College Cambridge is his practice's best building, but this seems as good a time as any for him to win.
I first encountered McLaughlin at the Bartlett around 2000, where he was giving bemused undergraduates a lecture about his design for a strange, very Bartlett, inflatable houseboat with solar panels and dangly beads. Since then, he has evolved into perhaps the UK's pre-eminent architect working in the modernist tradition. And he now produces the type of architecture that I imagine Peter Cook once saw it as his life's mission to eradicate.
The Magdalene library building sits in a long tradition of carefully crafted Oxbridge modernism. Structural masonry, extensive use of timber, subtle plays on simple geometry, and more than a hint of Kahn. This is a building that you can already tell will stand for centuries and be loved by its inhabitants for generations.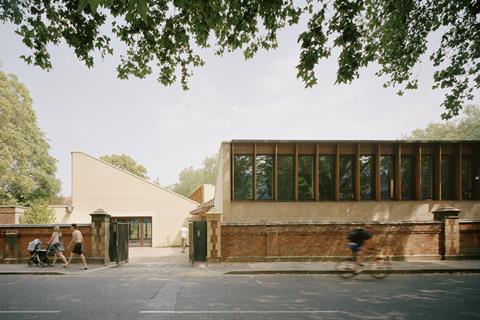 Sands End Arts and Community Centre by Mæ Architects is another worthy winner, but one which I suspect will struggle in the face of such stiff competition. It is a beautifully conceived light-touch piece of architecture. Mæ have clearly relished the opportunity to work with this small corner of a Fulham park. Their sandbox included historic structures (the restored and repurposed Clancarty Lodge), the park boundary and entrance, as well as the surrounding park landscape itself.
It is the kind of quirky leftover space that appeals to many of our most interesting architecture practices. The simple pallet of materials that includes CLT framed monopitch roofs and brick floors, is tried and tested. But it is all expertly handled here to deliver a series of quietly seductive spaces. Architecture you want to inhabit and linger in.
Ben Flatman is Building Design's architectural editor
Postscript
The winner of the 2022 RIBA Stirling Prize will be announced on Thursday 13 October