India was once covered by stepwells - a typology unique to the country - but they are now facing extinction. A new book by Victoria Lautman aims to draw international attention to these fascinating structures
We do not choose our obsessions; they choose us, and I could never have predicted that stepwells would commandeer such a large slice of my life. All it took was one look over a modest stone wall on my first trip to India more than 30 years ago, and the ground disappeared. In its place was a man-made canyon with a complex parade of steps, columns and platforms leading into the earth to an unfathomable depth.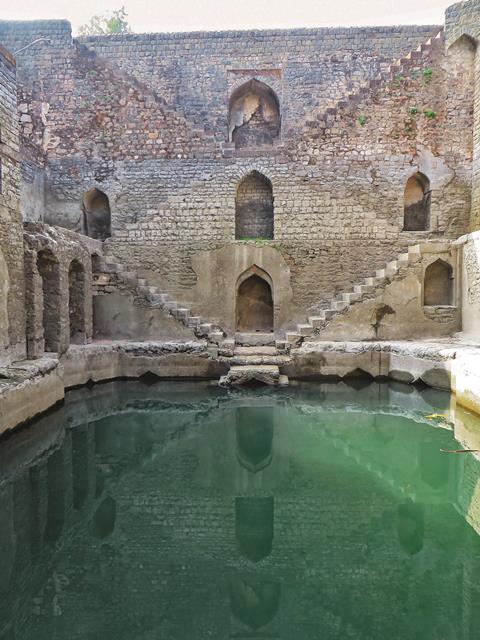 It was utterly disorientating. I had no idea what I was seeing, but it subverted the experience of architecture as something we look up at, not down into. It was exciting and transgressive, and ultimately catapulted me into an unplanned trajectory across India in search of the most fascinating and mysterious structures I have ever seen but had never heard of.
Every form of architecture has an immediate, physical impact as we move through it, but descending into the earth is a particularly powerful, even profound experience. At that first stepwell, Rudabai Vav in Gujarat, the extreme contrasts that exist in so many stepwells heightened my senses the further I descended. Sweltering heat turned to an enveloping cool, and the din above ground became hushed. The glaring sunlight dimmed with each step, but where those steps led was not discernible. Views telescoped into indefinite space, constantly shifting, and I could tell neither the depth nor the length of the structure. Towers of ornately sculpted columns loomed over me, sunlight filtered in, a pool of water appeared, and it all seemed like an enchanted alternative reality. And that is exactly how a stepwell would have been experienced a thousand years ago.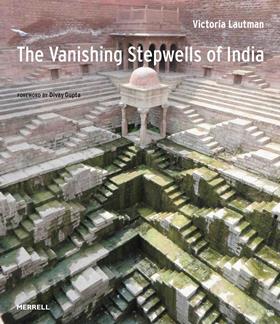 Unique to India, these remarkable structures not only provided (and in some cases continue to provide) communities with water all year long but also served as meeting places and refuges. Frequently commissioned by royal or wealthy patrons, they vary greatly in scale and design - but never fail to impress. Some functioned as subterranean Hindu temples, featuring columned pavilions and elaborate stone carvings. Islamic wells were generally less flamboyant but often incorporated small chambers and shady loggias.
Of the thousands that once proliferated across India, most were abandoned as a result of modernisation and depleted water tables. The Indian government and heritage organisations are now recognising the need to preserve these architectural wonders - many of which are sadly neglected - before they disappear.
By now I have visited more than 200 of these incomparable structures – many breathtaking, many heartbreaking, most often both. But these are just a small fraction of the existing wells. There are hundreds more throughout India and it is to be hoped that the groundswell of stepwell hunters will eventually become a deluge.
It can be a challenging pursuit, not ideal for anyone with a phobia of heights, confined spaces, bats, bees, snakes, mongooses or just general filth. It is easy to fall and injure yourself, or to wonder how the twists and turns in your life brought you to the bottom of an ancient, decrepit and remote Indian pit.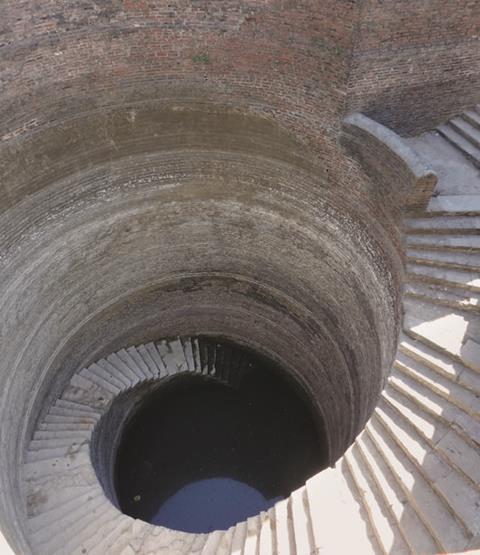 I am neither a professional photographer nor an academic, just a curious journalist following a passion and snapping pictures along the way – that is the easy part. The hard work was done by the sources I synthesised, especially the indispensable research of the genuine scholars Jutta Jain-Neubauer, Julia Hegewald and Morna Livingston. No serious stepwell enthusiast can survive without their books, and I owe them each a great deal. Basic, reliable information, such as dates, names and even spellings, is hard to pin down, or may be contradictory or simply non-existent.
Consequently, my decisions as I compiled a book on stepwells have been fluid – a combination of cross-referencing, triangulation, intuition and then hoping for the best. I have had valuable input from restoration architects, tourism websites, local historians, conservators, neighbourhood residents, structural engineers, water-management specialists, architectural historians, tea-sellers and, in one important case, a knowledgeable cowherd. My motivation was not just to produce a book that is beautiful, readable and informative, but also to raise awareness about something that desperately deserves attention. It is a framework, not a treatise.
The GPS coordinates (occasionally approximate) are included in each entry because they would have saved a lot of time and anguish if they had been available to me, and they will be useful to anyone who wants to see as many stepwells as possible. That is the only way these architectural wonders will survive.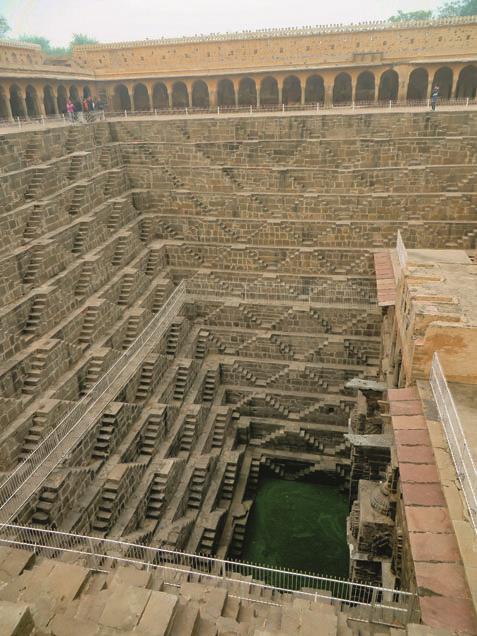 Postscript
Adapted from The Vanishing Stepwells of India by Victoria Lautman which is published by Merrell Publishers, £40