Ben Flatman asks what we should conclude from the schools attended by Norman Foster and Amanda Levete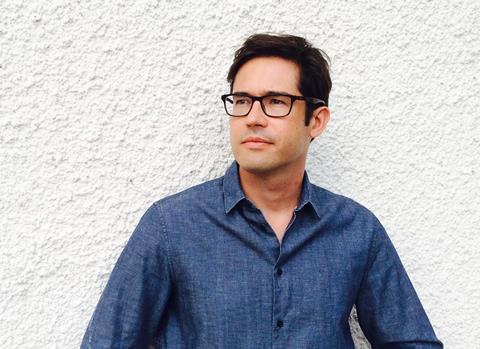 The Labour Party conference passed a motion on Sunday endorsing plans to end the charitable status and tax-breaks enjoyed by fee-charging private schools in the UK. The new group within the party that proposed the motion, calling itself Labour Against Private Schools, is also advocating for the independent sector to be fully integrated with the much larger, publicly funded education system.
The right-wing press is predictably up in arms, but even former Conservative education secretary Michael Gove has described private schools as "welfare junkies", expressing surprise that educating the "children of plutocrats and oligarchs" is still regarded as "a charitable activity". In a nation long divided along the lines of the old school tie, this debate goes to the heart of what kind of country Britain wants to be.
The idea of integrating the two systems is not a new one. The 1945 Labour government briefly toyed with co-opting private schools into wider education reforms but shelved the idea. The fact that Clement Atlee and many of his cabinet colleagues had been privately educated is often assumed to have played some part in their decision.
In fact, Labour politicians, although often critical of the perceived iniquities perpetuated by private schooling, have a long history of double standards on this issue, with all Labour prime ministers up until Tony Blair sending their own children to fee-charging schools. Shadow Labour home secretary Diane Abbott famously sent her son to City of London School, despite being a vocal critic of private schooling.
But beyond the political manoeuvrings and personal hypocrisy, is it possible that our starkly two-tier education system is doing serious harm to the fabric of our society? Are the objections to private schools just "class envy" or is there an underlying injustice that is corroding our social fabric and helping to feed the genuine anger and sense of a rigged system that are dividing the nation?
Earlier this year, the Sutton Trust (a charity devoted to increasing educational opportunities and social mobility) published a report highlighting the growing dominance of the privately educated across key areas of British life. According to the report, the upper echelons of almost every area of national life (with the exception of professional football) are disproportionately dominated by those who've been educated privately.
If architecture is also dominated by the privately educated, does it actually matter?
Of senior judges, 65% went to independent schools, against 18% of the population who are privately educated beyond the age of 16. The Sutton Trust itself does not argue for an end to private education, but rather presents its data and invites discussion. The Sutton Trust chairman, Peter Lampl, who was himself privately educated and went to Oxford, argues that the status quo is contributing towards an "increasingly divided society". Previous research by the trust also indicated that, along with the US, the UK has some of the lowest levels of social mobility of any developed country in the world.
Absent from these reports are any statistics for architecture. Does the educational background of the leading members of our own profession support or contradict the wider observations made by the Sutton Trust about Britain's lack of social mobility?
When I contacted the RIBA to ask if they had any data on where UK architects went to school, I was told they did not. In the absence of any data, we can therefore only speculate. Is the pre-eminence of state-educated Norman Foster an indication of architecture's relatively level playing field? Or does the private schooling of prominent figures such as Nicholas Grimshaw (Wellington), John Pawson (Eton) and Amanda Levete (St Paul's) suggest that the field of architectural design is not so different from the legal profession? With plenty of circumstantial evidence to suggest that only students from better-off backgrounds are choosing to study architecture, it might be time that the RIBA started to show some interest in this question.
But even if architecture is also dominated by the privately educated, does it actually matter? Many people take it for granted that a private schooling provides a better education than that offered by the state sector. Isn't the success of those lucky enough to attend these elite institutions therefore just a reflection of better teaching?
The UK has also long been a deeply hierarchical and class-riven society. Although modern Britain is outwardly a less deferential place than it used to be, an expensive private education still conveys many (or perhaps more) of the advantages that it did a century ago.
The fact that 2019 saw the Queen appointing Boris Johnson as the UK's 20th Old Etonian prime minister underlines just how much the old systems of tradition and entitlement continue to prevail. Had this been a burning issue of concern for the wider population, surely something would have been done about it a long time ago. Perhaps class privilege, underpinned by a socially exclusive education system is not only an immutable aspect of British society, but something that many actively cherish.
The fact that many leading practices have sought out commissions from independent schools does suggest that a significant section of the profession is indeed relaxed about the continuation of a system that some see as underpinning a culture of social segregation.
And who can blame them? When Michael Gove scrapped the £55bn Building Schools for the Future programme in 2010, investment in the state education sector collapsed. More than 700 state schools that had been in line for new and improved facilities saw projects cancelled overnight. Practices that had been building reputations in the schools sector found much of their pipeline suddenly evaporate. Today many state schools struggle to pay for toilet rolls, let alone new school buildings. Architects turning to private-sector clients is the obvious, indeed inevitable, result of government education policy.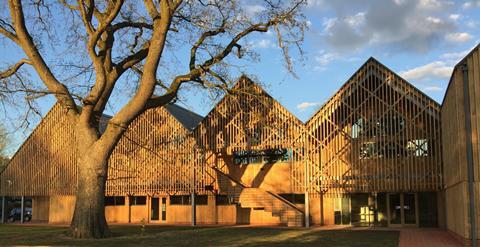 The consequence is that projects like Feilden Clegg Bradley's recent RIBA award-winning Bedales School art & design building now seem to exist in a parallel educational universe. And, taking a step back, isn't that almost certainly what this beautiful building represents – the built manifestation of our society's acceptance of an education system that publicly subsidises and ultimately entrenches our nation's engrained economic and social divisions?
It may not be wrong for architects to take on such commissions, but surely the questions they raise, regardless of which schools we attended, deserve a more considered response than just a collective professional pat on the back.