Gillian Darley examines the current regeneration of the Essex new town as it turns 70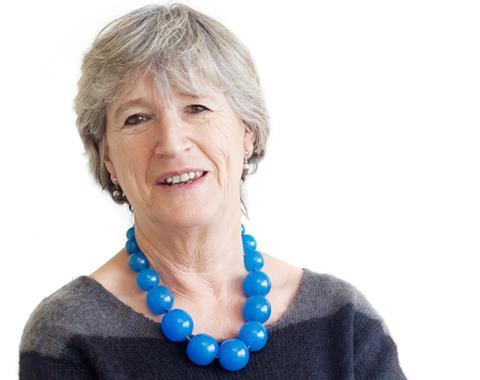 It's been a rich year for anniversaries, ranging from Rembrandt's to the 70th birthday of first-generation new towns. The latter is an overdue reminder to flag up and celebrate the post-war British achievement that they mark (one admired, please note, around the world) and to examine the bumpy road they are facing.
Basildon started its own architectural festivities with a lot of demolition. Rising above the rubble, still eye-catching and energised by its striding V-shaped pilotis and its triangular, canted windows, is Brooke House, completed in 1962 and listed some 20 years ago. As intended, it provides the visual and social key to the town centre, pinioning the core of the new town, in particular East Square – its apron stage.
The development corporation team and their consultant Basil Spence agonised over this key area, starting with a piecemeal effort in 1956 – "pedestrian in more senses than one" wrote Kenneth Browne as he praised its replacement, this new version, in the Architectural Review in November 1962. As he wrote, "One of the major problems in creating a town centre from scratch is how to make it immediately recognisable as such."
If Harlow New Town boasted Freddie Gibberd's residential tower block, the first such in the country, rising out of the landscape and anchored by low-rise housing around its base, why shouldn't Basildon do it differently, placing its own high-rise residential block plum in the centre of town, set off by carefully designed and well-detailed hard landscaping, graded approaches, a water feature (every new town had one) and the sense of enclosure made by lower-rise blocks?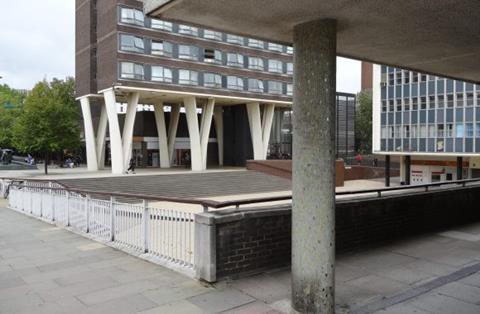 The team at Harlow had contours to play with; Basildon had none. Instead, Brooke House took centre stage, visible for miles around. For homework, and inspiration, intransigent councillors (I believe there are a few) should read Browne's AR piece.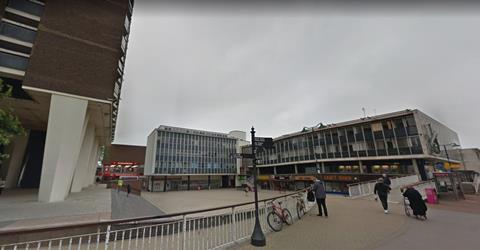 Slowly falling into decline through lack of maintenance and poor housing management, Brooke House is worth a great deal more to Basildon, both as a structure and a symbol, than the council cares to admit – as some of those who live there and speak up for it argue.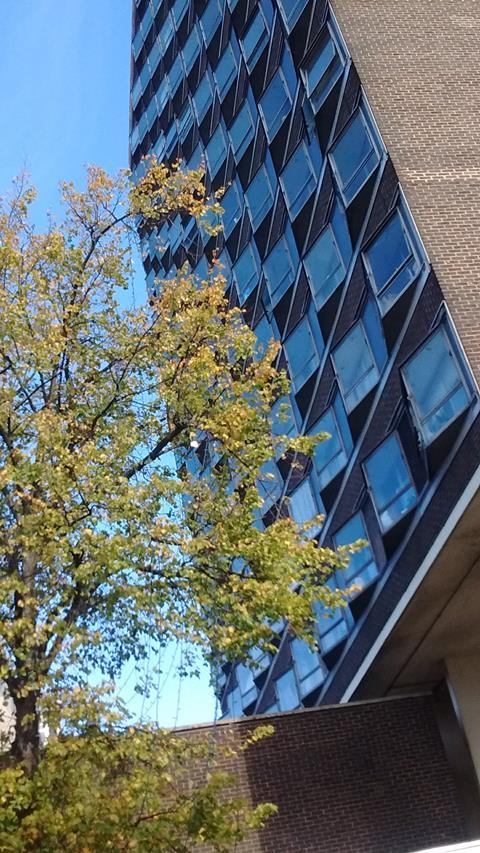 Works have been bodged (whether for wiring or against pigeons), the lifts are unreliable and residents suspect that the systematic run-down of their block is preparatory to other moves – unlikely to be to their advantage.
Basildon New Town came into being through the compulsory purchase of more than 5,000 plotland dwellings from 1949 onwards so this stretch of Essex has seen some epic tussles over tenure and rights. But Brooke House is far too important to sacrifice and any misguided attempt to hand it back to the lacklustre market will be met by an outcry, and not merely in south-east Essex.
At the moment Brooke House presides over the skeletal remains of East Square. Beyond it, unlisted Freedom House has gone, to be replaced by PTE's Empire Cinema and a number of restaurants, aiming to bring life back into a zone that had lost the will to live. Unfortunately, in the last week the main contractor, well regarded firm Simons, has gone into administration and so Basildon town centre faces further uncertainty.
Eventually, a new focus for the centre will help. St Martins Square has benefitted from the relocated market, and while the balance of the town between east (mall, bus and railway stations) and west (church – 1962, designed unusually for the time by a woman, Trena Cotton – the 1980s Towngate Theatre and another mall) remains a tricky one, but Brooke House stands head and shoulders above it all, more than merely a dominant physical feature, and deserving much better treatment.