Gillian Darley is nearly knocked off her feet in Copenhagen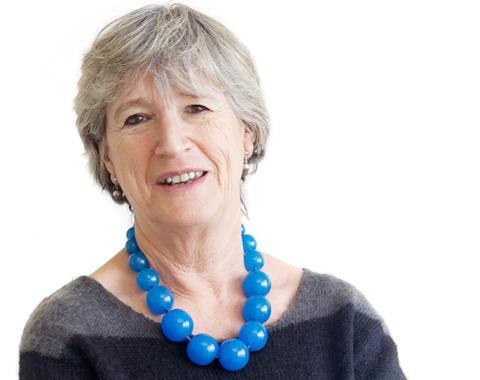 As I headed for Denmark and southern Sweden recently, friends on either side of the bridge had hardly said hello before they warned me to be careful of the bicyclists. Although I have been visiting Copenhagen for years those first impressions, perhaps 15 years ago, of hosts of golden, leggy people pedalling gently along their bit of the pavement seem to have dissolved into a scary battle of nerves for anyone on their own feet.
Could I hop off the bus, with light luggage, fast enough to be across the cycle lane and on to the pavement in time to miss the continual oncoming surge? To the outsider eye there is no clearly demarcated safe space between the two. Pavements are shared. No succour is offered by signs or differentiated surfaces.
Denmark, the motherland of impeccable hard landscape and crisp finishes, has forgotten to offer its pedestrian minority any help, even modest clues towards where and how they can be safely accommodated alongside the relentless thrust of two-wheeled traffic.
It's not much better over the bridge to Malmo although, as I crossed it by the train which runs below, I've no idea whether it is bicycle friendly overhead. At Lund, where I was heading, the university and town were filling up for the new academic year. Far less frantic than Copenhagen, with bicycles greatly outnumbering other vehicles, the atmosphere is encouraging to cyclists.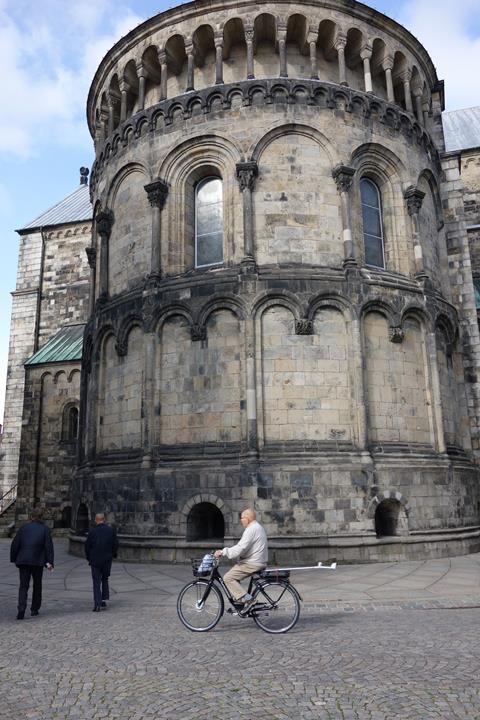 Yet, in 36 hours I witnessed a near collision between two cyclists coming from intersecting roads, one with a dog in the basket, an old man pedalling along with his crutch somehow laid out along the length of it and, quite a bit beyond, another even older man wheeling a bike as if to prove he was a cyclist, just not today.
Nobody wears helmets, and almost everyone is plugged into their earpieces. The law-abiding (if confused) pedestrian is, again, vulnerable and I had to skip out of the way more than once.
In many ways the nonchalance that Scandinavian cyclists display is just as alarming as the threat of the super-charged London bike courier, head down, heels flying, and seemingly regardless of all and sundry.
Once upon a time it seemed a good idea to train small children in the ways of traffic, the most common signals, road markings, the organisation of precedence, stop, go and the rest. So it was that the Model Traffic Area, housed within the Lordship Recreation Ground in Tottenham, came into being. Opened by the Minister of Transport in 1938 the experiment saw 22,000 model cars and bicycles hired out in the first month. Even with a hiatus during the war, the miniature corner reopened in 1947 and survived, largely in the memory of grateful locals.
In 2012 it was given an HLF-funded refresh, with the helpful stabilising elements of the good choice of original tree planting. The little traffic lights were judged too vulnerable and so were designed as portable but the rest of the features (except for the tiny police box) were reinstated. Adam Coleman's Twentieth Century Society walking tour of Tottenham (Haringay) housing, heading towards nearby Broadwater Farm, took in the Model Traffic Area and found it buzzing into life on a Saturday morning.
For anyone wondering where thoughtful road manners went, whether for those on four, two or three wheels, miniature or full scale, this experiment in establishing an elementary highway code for small children remains an inspiration and is very well worth a look.