Practices devoting themselves to research more than speculation will emerge from the crisis on solid ground, writes Flora Samuel
As the government starts looking towards life after lockdown, local and city authorities are developing plans for recovery, set to dominate the agenda for several years, and practices are second-guessing how to position themselves for the new situation.
Plans and strategies to address climate change, inequality and good growth will now have to be looked at through the lens of covid-19. During this time we have experienced remarkable, hopeful stories that speak of an emergent paradigm of collaboration, care and social value. It is really important to keep these fresh in our memories as we co-create the new normal.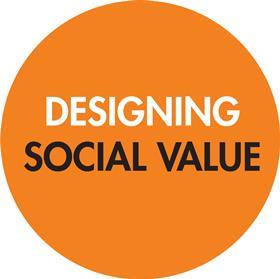 As part of a larger project by the UK Collaborative Centre for Housing Evidence on the impact of covid, I'm doing a project to try to bring together some of the research, stories and initiatives that have taken place during the pandemic in terms of the built environment, in particular housing and neighbourhoods. (Please send me your examples.)
So much fascinating ephemera has emerged which may feel like a distant memory very soon. Local authorities are undertaking surveys on the use of space during this time, an example is Bridgend's study of park use.
Clever practices are capturing the positive impact of their architecture during this time
Clever practices are capturing the positive impact of their architecture during this time. See for example Stride Treglown's interviews with residents at Paintworks Bristol. Others are undertaking post-occupancy evaluation (POE) of housing projects to develop evidence of the benefits of good design for residents during the pandemic. Seems like a good use of time on furlough don't you think?
Indeed the Social Value Toolkit for Architecture, set to be published in June by the RIBA (and on which I have worked), offers a set of useful post-occupation questions for architects who want to chart the social value of their projects. POE is so important, not only for practice learning but also so you have evidence from past projects when pitching for work, as well as for the development of research specialisms. And there is likely to be quite a bit of funding coming through for research on the impact of covid for some time. If only we could get more solid evidence of the positive impact of good design on homes and neighbourhoods.
The RIBA has announced an ideas competition for what the post-pandemic world might look like. Speculations can be thought-provoking, but a bit irrelevant if they aren't based on what is really happening now. "There are lots of ideas about the future, but as usual less evidence," writes Dinah Bornat, of ZCD Architects, who has initiated a Mass Observation project asking people to capture the view from their windows during lockdown.
If only we could get more solid evidence of the positive impact of good design on homes and neighbourhoods
Another example of a practice-based survey, this time on the impacts of home working, is by Ben Channon at Assael Architecture. Other practices are using the rather more traditional route to developing knowledge about which very little is known: online focus group seminars. Not only are these practices gathering really important data, they are rightfully consolidating their place as research leaders in the field.
You can also can upload your examples of the way in which the built environment has been adapted for covid-19 on the Tactical Space website. This is interesting because it seems to be a collaboration between built environment professionals and digital designers. I am very pleased to see a lot more evidence of architects working with web and app designers as the creation of online tools and services has to be central to architects "earning while sleeping" in the future.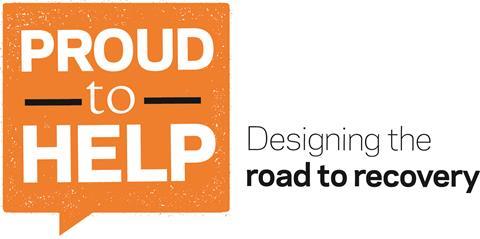 Others have focused in on the way in which the profession itself has been adapting to its new circumstances. In response to a barrage of questions from architectural clients on how best to work at a distance, proptech start-up Weaver has undertaken a survey of 190 UK architects on the "remote studio" and has found that "hyper-accelerated digital transformation is leading to unexpected design innovations, cost efficiencies, and more collaborative relationships with clients".
This can be no bad thing. At the same time SCHOSA, the Standing Conference of Heads of Schools of Architecture, is undertaking a survey of students to find out about the impact of virtual working on design studios. The importance of working together in one place at all hours is an unquestionable tenet of a design studio. Can or should it change?
Postscript
Flora Samuel is Building Design's social value columnist and professor of architecture in the built environment at the University of Reading's School of Architecture.