Eleanor Jolliffe hears about techniques and materials with low embodied carbon and long lifespans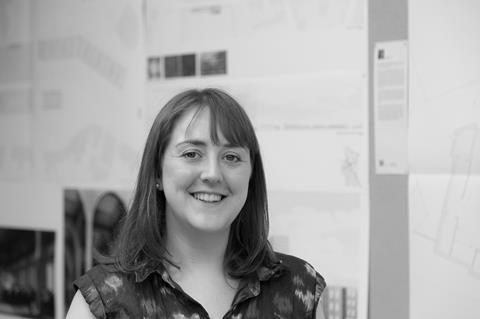 One of the joys of practising architecture for me is the crafting of good details that celebrate the materials being used. These are the bits very few non-architects notice in isolation, but which contribute to the greater whole of a building that people will tend to notice as 'better' than something visually similar – even if they couldn't articulate why.
It might be an extra half brick on a window reveal, or the quirk on a piece of flashing; a shadow gap on a door frame, or the well-worked-through geometry of a handrail that sweeps rather than steps its way up the building. They also tend to be the bits highlighted for "value engineering" but that is a topic for another day!
Working through some of these details with experienced builders or craftspeople who know their material can add so much to this process. To this day one of my favourite meetings was working through thatch interface details (!) with a master thatcher. Admittedly this is one that doesn't come up often – but working with someone who knows their material this well makes it come alive in the drawing, and ultimately "sing" in the finished building (though sadly those thatch details are for a long-paused project so may never see the light of day).
After I wrote on crafting buildings in a previous column, Sarah Robinson, an architect at the Prince's Foundation, got in touch to talk about the work she has been doing there. The Prince's Foundation is an educational charity centred around the building and architectural arts with a focus on heritage. She wanted to share some of the work they are doing to promote knowledge about use of local and natural materials and building skills. Their building craft programme supports 12 places on an eight-month course using teaching, study trips, drawings and a live-build project to educate people most of whom are already practising in that field. In the last few years they have had all sorts of craftspeople from plasterers and brick layers to metalworkers and joiners.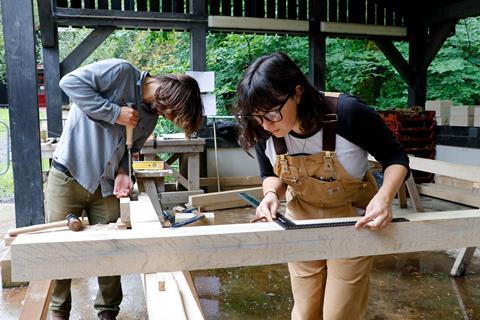 Sarah is an architect, though, and she shared with me the insights she has gained through working with these people on projects across the foundation's estate. One of the more recent skills she has been learning about is heather thatching (local to the project in Scotland; it sounds fascinating). But more typically she has been able to employ the expertise of the students in the reuse and sustainable retrofitting of more "normal" buildings – brick repair, lime plaster, tiling and so on.
She has noticed that not only do many of these techniques and materials have lower embodied carbon, but they also have longer lifespans and require less ongoing maintenance than many of their more commonly specified, often synthetically based counterparts.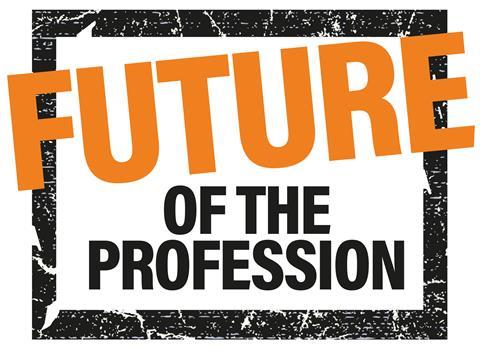 Many of these labouring roles lost prestige in the late 1700s and early 1800s with the building boom and the creation of the general contractor role. Suddenly being a master carpenter or bricklayer became just a sub-contracted role within the framework of a larger construction team (with the resulting salary loss).
I don't advocate for the end of the general contractor. Modern building projects are far too complex to be easily run by an architect and a small team of expert craftspeople. However, for the sake of our built environment, I think initiatives like this, which start bringing some of the prestige and pride back to "labouring" roles should be encouraged.
For Sarah, being able to work with small to medium-sized contractors local to the project with local materials is important – to support the local economy but also to ensure there are skills in the area to meet ongoing maintenance and repair and to reduce the embodied carbon in the project.
Most of her projects are much smaller than the ones I work on and benefit from being largely traditionally procured with an informed client who is keen to champion local, natural and sustainable building craftsmanship.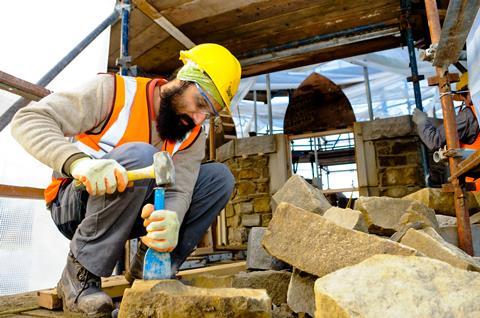 I would be fascinated to see if there is a way to champion these materials and skills in such a way that they could be used at scale within a design-and-build contract and in such a way that they would appeal to a more commercial client – perhaps in the social value clauses?
Despite this issue of scale, I have fully bought into the approach of the Prince's Foundation. This is not a question of taste, aesthetics or building style, but one of taking a fraction more time in the design stages and in the training of craftspeople to build more durable, robust and sustainable buildings.
I only hope they will start offering training for architects in how to detail them as well.