People are predicting the death of the office. Martyn Evans wonders if the new way of working could save the high street and the planet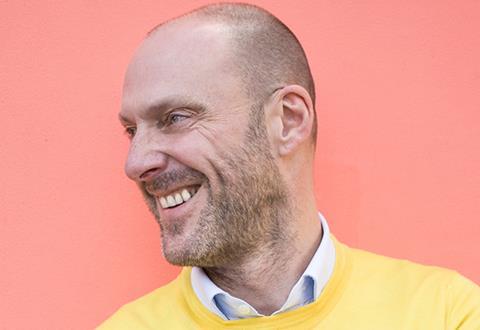 I sat at my desk at home this week and called someone unannounced on Facetime. The call was declined with an immediate text to follow that said: "You can't do that!!! I'm at home. I'm not dressed yet!" One bit of working from home etiquette that is yet to register with me.
I might be a bit behind the curve on this one – I'm sure freelancers and others who work alone at home are well used to the rules, but for many of us who spend our lives at a desk in an office and in face-to-face meetings I can tell by the number of Instagram posts this week of online video meetings using Zoom or Teams that virtual meetings are still a novelty.
Aside from the humour derived from the voyeuristic glimpse into colleagues homes that video calling provides and the amount of "set-editing" that it's inspiring, there is a more interesting issue being debated as a result of us all practising social distancing and, for the more unlucky, social isolation: when we're out the other side, how will the virus affect the way we work in the long term?
A conversation with a colleague last week sent me down a Google rabbit hole trying to find any research about whether remote working organisations encourage more productivity from team members who, in a busy office, might spend more time gossiping, drinking coffee and being distracted by others.
A 2019 US survey showed that remote employees work an additional 1.4 more days per month than office workers, take longer breaks on average than office employees (22 minutes versus 18 minutes), but work an additional 10 minutes a day. It found that office workers are unproductive for an average 37 minutes a day, whereas remote employees are unproductive for only 27 minutes. And 15% of remote workers said their boss distracted them from work compared to 22% of office-based employees. In my company, while for now it's still a novelty, we are all amazed at how much we can get done and how little our work is interrupted.
What's the etiquette for who gets to speak in a multi-channel video meeting?
We had to put some new software speedily in place and we will probably face some issues around fixing glitches when the IT manager can't walk across the office and sit at ours desks helping us to fix what went wrong, but generally, we've adapted pretty quickly. I know video conferencing isn't remotely new, but what is new for us is the complete and immediate shift of all of our work and relationships to a digital platform. What's the etiquette for who gets to speak in a multi-channel video meeting with a group of people who aren't used to it and who have varying levels of internet speed that cause buffering delays and much less clarity to understand body language?
I want to say that I'll miss the face-to-face human contact and, of course, that's important, but do we concentrate on finding that in our social lives and allow ourselves to live our work lives out online? Will that have an implication for the buildings we design? I know it's only a week but I've already read one article on a respected news website headlined: "Is this the death of the office?" Imagine how much a company like mine, with more than 100 employees, could save if we didn't have an office – even if it meant we have to contribute in some way other than just the technology to fund people's capacity to home-work.
For those who simply can't work at home for any number of practical reasons, could this be the shift that sees the current dip in popularity of places like We Work being just a cyclical blip? Could co-working spaces, located in town centres near to where they live, for those who work for large companies but can't work at home, be the thing that saves the high street and cuts transport emissions? Or is this just organisations scattering their employees away from collective offices simply to other forms of collective offices? That could be interesting in itself – could we end up with new versions of large offices where everyone works for different organisations?
My head hurts… but not in a way that requires self-isolation. Stay safe everyone.